Have the last few of your fishing trips ended with an empty bucket? It's common for even the most experienced fishing enthusiasts to come up short once in a while. However, they don't let this deter them from trying again.
There are some easy ways to adjust your techniques and strategy to better your catch and overall enjoyment of the sport. Check out our five expert tips to better fishing. Teaching you how to catch more fish every time you head to the water.
Choose your Fishing Location Wisely
To attract more fish to your lure, you need to be where they live and eat. Research is essential to find fishing locations specific to your end goal. There will be others, just like you, who've found the best fishing areas for your target species of fish. Like-minded people are often willing to share the exact location in online forums and alike websites.
Ideally, you're looking for areas of water where the fish can blend in easily. These spots are usually hidden around trees and rocks, or under overhanging branches. Each fishing spot, however, is unique. You'll need to do your research before heading out to increase your chances of catching the local species.
Fish at the Right Times of Day
Larger fishing vessels, procuring fish for commercial consumption, get the most success comes from the dimly lit times of the day. Working from this, we see the best times to fish are early morning, or at the end of the day. Fish are more abundant during the low light, especially around sunrise and sunset, as it is easier for them to hide. Ideally, you need to be prepared to start early or wait for the evening.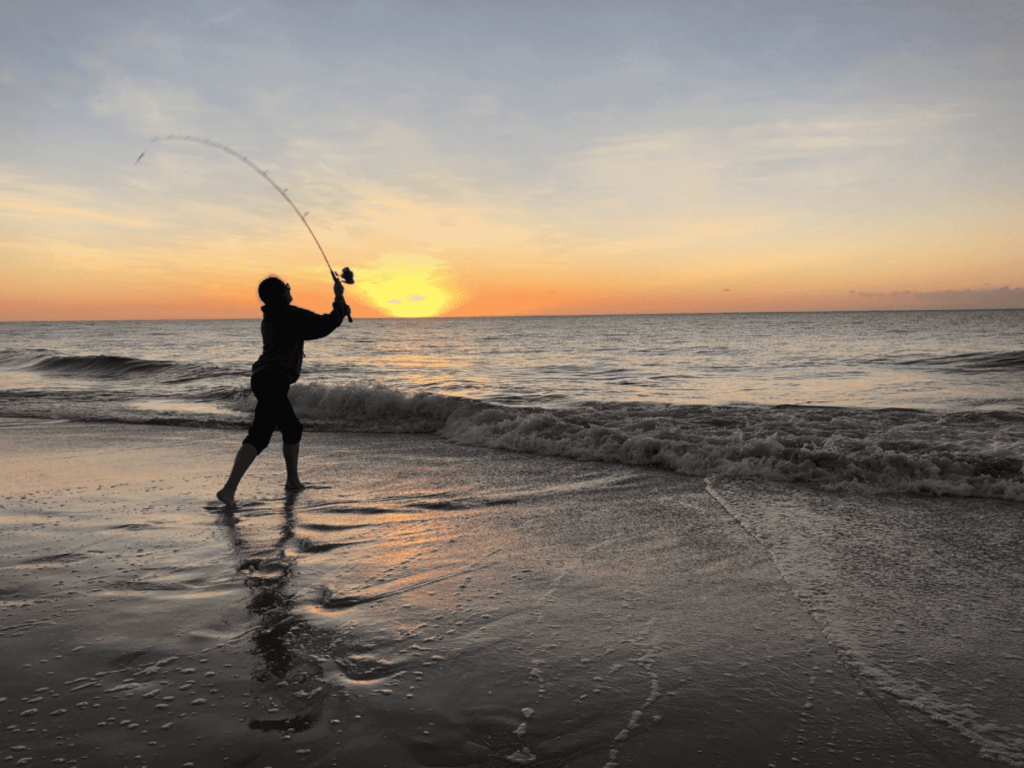 Fish with an Expert
If you're struggling to master one particular type of fishing, such as fly or wading. Try shadowing an experienced fisherman. This can help you learn to better your technique. After years of repetition, we can sometimes develop poor, sloppy fishing habits. These habits can end up being the cause of a sudden fishing slump.
With someone else to guide and review your technique, you will have some much-needed insight into what's going wrong. Rhythm is easily one of the most significant elements of technique that confident fishing fanatics tend to lose. As we grow in confidence, we become quick to reel in, scaring and losing the fish in the process. Fishing side by side with a fishing expert can help combat technique issues such as speed.
Wear the Right Glasses
Many people who head out for a day on the water complain of low visibility. Often this is attributed as the reason for a diminished catch. Polarised sunglasses, though they cost a little extra, are the best to wear while fishing. The filter provided by polarised glasses allows you to see clearly with minimal glare.
Another essential is ensuring you have the right fishing gear. Evaluate your fishing tackle, rod, reel and lures to see if your equipment is right for your chosen location and style. Ensuring your equipment is right for your goal helps you to catch more fish and minimise issues with your catching system.
For more tips on fishing strategies, locations and how-to guides subscribe to OneAdventure today!
If you're looking to upgrade your caravan, camper, boat or 4WD, get a 30 second quick quote on finance with CreditOne – Australia's best rated finance broker.