Intro
Stoney Creek Campers
Stoney Creek Campers grew out of a very simple idea – to build the best Camper possible for exploring Australia.
Our 2020 Generation 2 range is the culmination of significant design and structural improvements across our entire range. The Gen2 evolution is truly industry game-changing. Our design and engineering team have spent countless hours reviewing every inch to find more performance, expand durability, enhance usability and increase value.
When comparing brands, where is the value? The devil is in the detail and it's here that Stoney Creek stands above. Get hands-on, get underneath, get inside and see the difference.
Designed by campers, for campers.
Features
The newly released Gen2 range is full of exciting features and model upgrades including:
Finite Element Analysis (FEA)

All Stoney Creek designs are submitted to FEA prior to real-world testing to ensure quality performance product.

Resistance

Each camper is detailed in superior powder coat, making it more resistant to chipping, scratching and other wear.

Slide-out Kitchen

Updated smart slide-out, stainless steel kitchen.
Shock Absorbers

Independent suspension shock absorbers and coil springs.

Lighter Weight

Industry-leading hot-dipped galvanised A-frame with a lighter ball weight.

Performance

With higher power performance than wet paint, this powder coating provides advanced colour retention, keeping your camper looking as new.
Products
Explore the range of Gen2 campers
Explore the range of Gen2 campers available today. To get started on your Stoney Creek camping journey, contact us today for a quote on your desired model.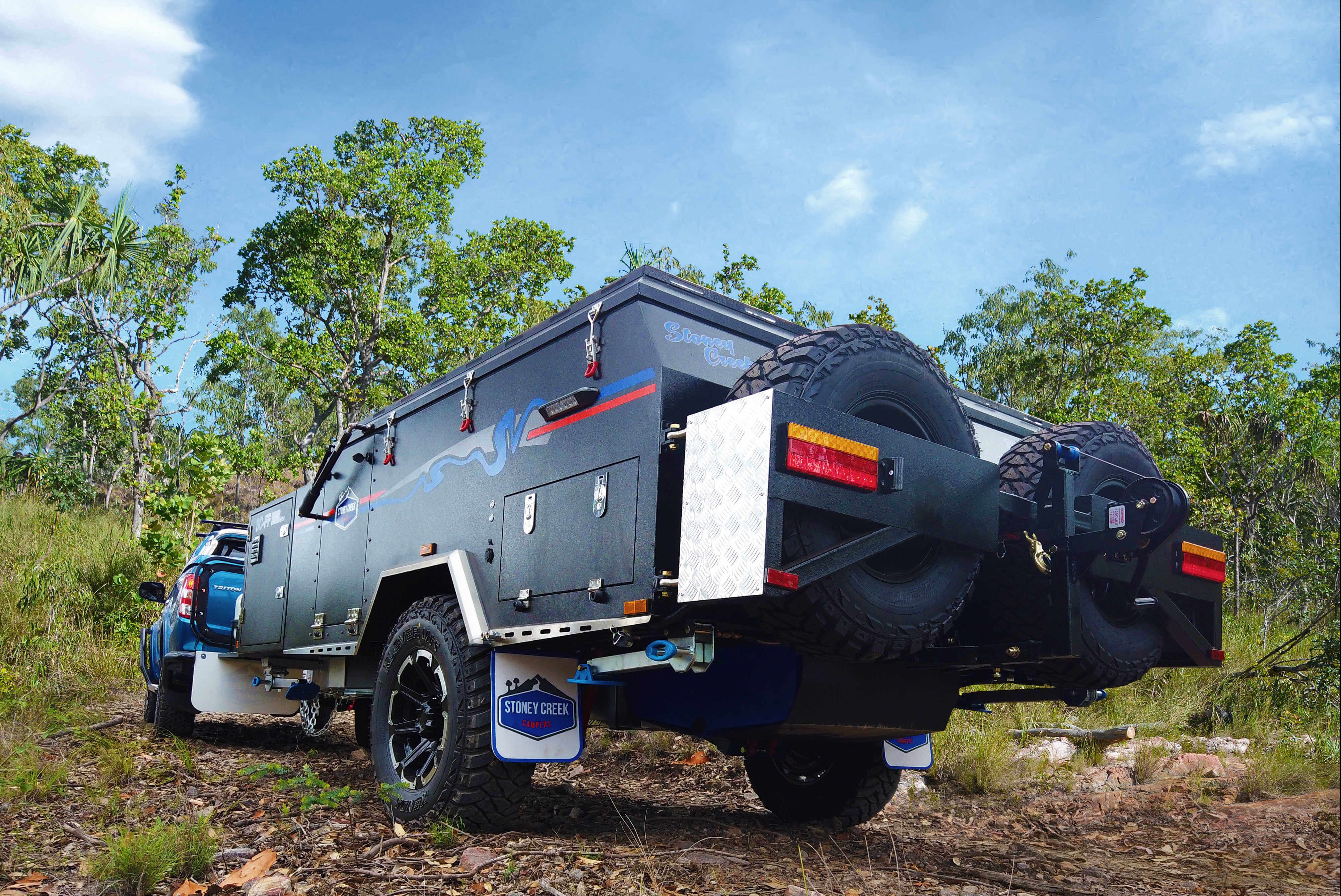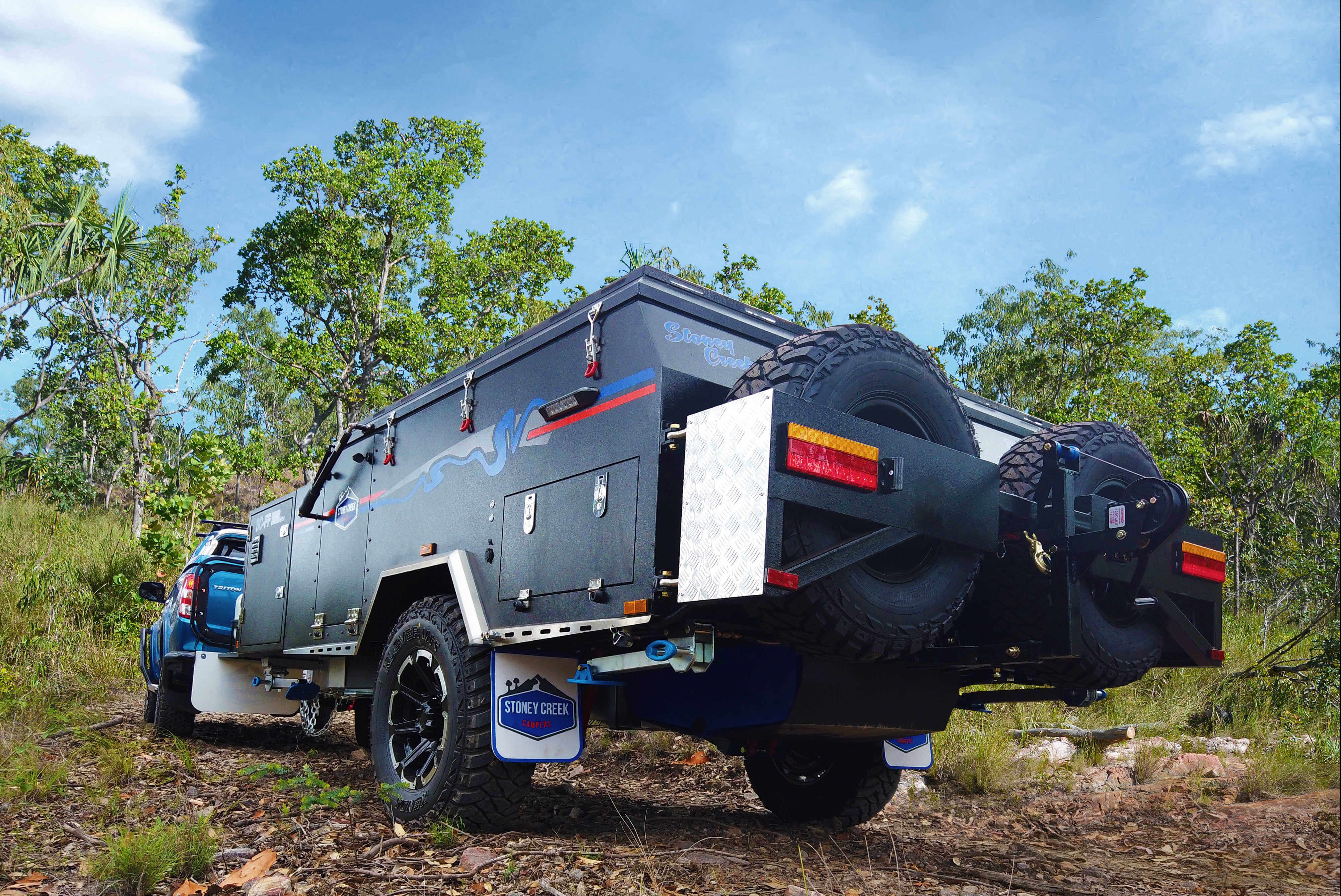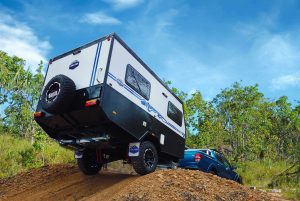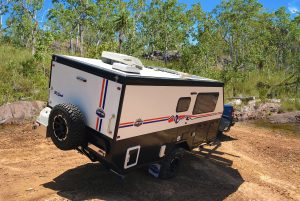 * Above example based 84 months and a 10% deposit at an interest rate of 5.98% p.a. These payments are intended as a guide only. Different amounts, terms and your credit profile may result in different comparison rates and payments. Costs such as redraw fees or early repayment fees and cost savings such as fee waivers, are not included in this example but may influence the cost of the loan. An exact quote must be obtained at the time of application. Please contact a staff member for further terms and conditions and your financial adviser for any further information. This information is correct as of 10/03/2020 Comparison rate 7.36% p.a based on a $30,000 loan amount on a 84-month term.
Testimonials
What the customers say
We recently purchased a Scout and just did 15,000 kilometers over to Broome via the Gibb River Road and down to Uluru and our van was great! On return had a service and would like to thank Richard, Ben and the team, they were so helpful and we couldn't even have been happier with their service.

Jennifer on Facebook
We love our Stoney Creek Camper trailer. We are so impressed with the features and the fact you're able to modify it when ordering is awesome. The customer service we received was just superb, we highly recommend buying one if you are after a camper, it is a real change of experience to the serious camper.

5-Star Google Review from Peita Verboort
Videos
Stoney Creek Video Playlist