The next generation POD Trailers have arrived.
Trailmaster have produced an innovative, lightweight and durable POD Trailer which is made in Australia and designed to be functional, user-friendly and fun.
The ACTIVE POD Trailer is designed to keep your contents secure and free from rain and dust, whether they are camping items or tools of the trade. It is lightweight, very maneuverable and designed to be towed by smaller vehicles; notwithstanding this, the 4×4 adventurist who needs a lightweight and robust trailer for touring the roads less travelled is another likely customer.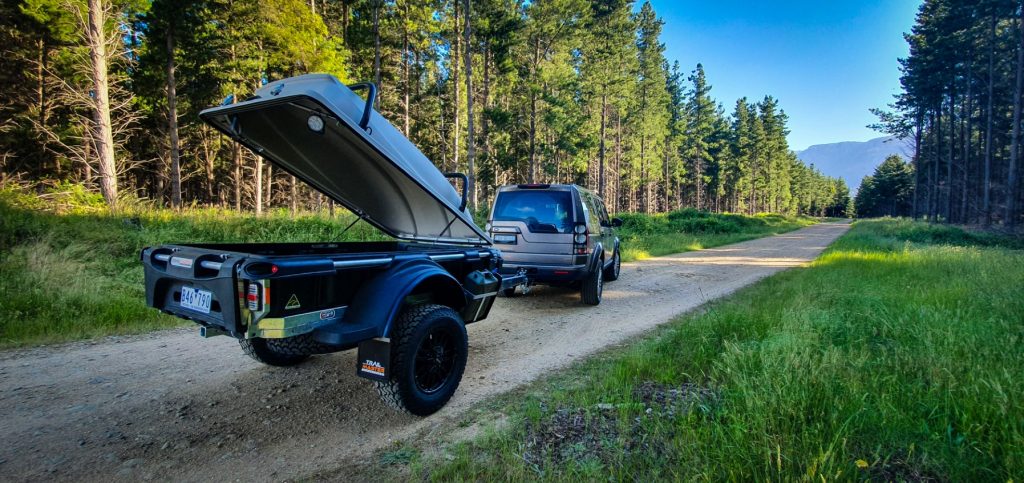 Don't let the lightweight feature dint your confidence, the Trailmaster Pod Trailer is also exceptionally durable, made from a fully welded (Australian) steel and hot dip galvanized chassis.
The Low-Density Polyethylene (LDPE) tub is built to last and does not rust like a traditional metal trailer. Backed by a 5-year structural warranty, you can be assured it's made to withstand anything you can throw at it…..our standard drawbar length is 1.7m and 1.9m on the Pioneer model!
More recently, featured on channel 7MATE TV program, Life Off-Road, this ACTIVE POD Trailer is hooked up behind a 4×4 Iveco truck, taking the top-spec ACTIVE POD Pioneer to places only the brave would go in their 4×4 – proof that this trailer is built tough.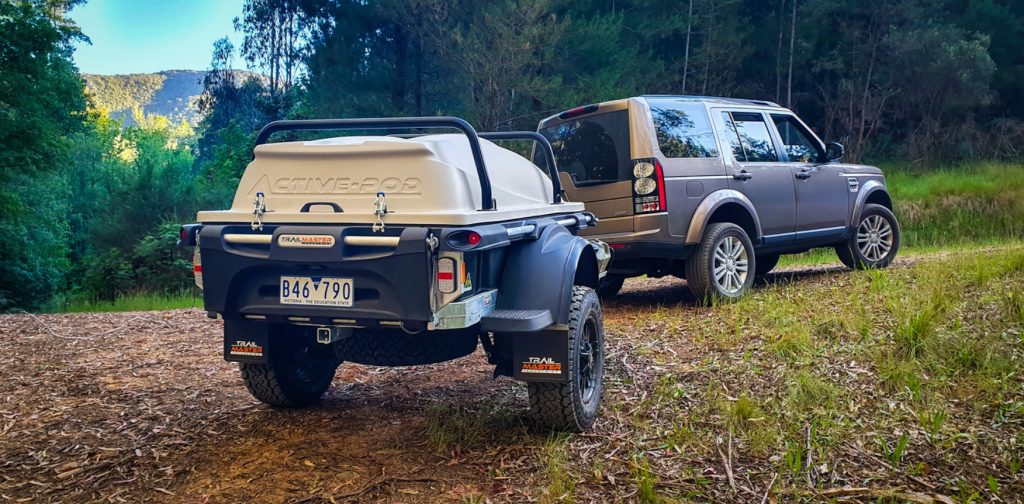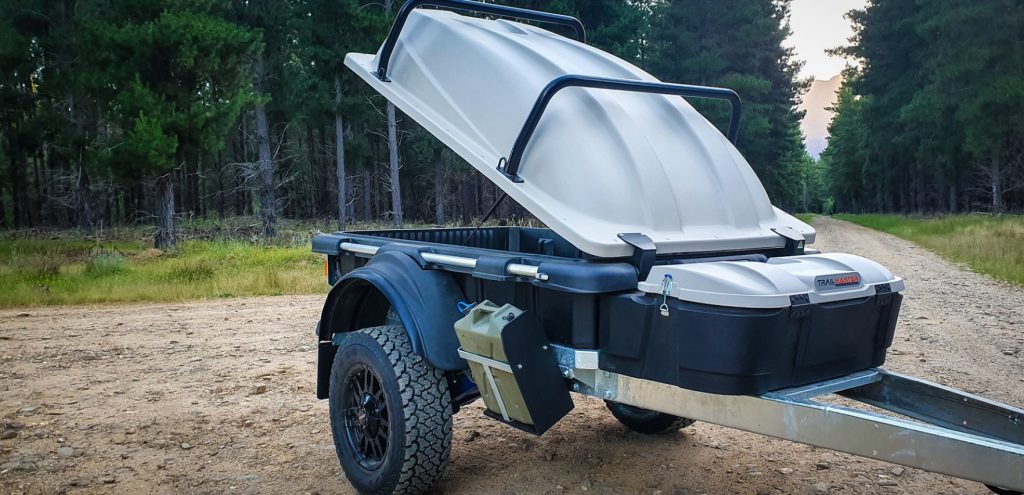 The Trailmaster ACTIVE POD range is designed to appeal to buyers looking for something more versatile than your traditional metal trailer or caravan. Not only does it shine when visiting your favourite camping destination with a rooftop tent and accessories, but it also serves as a trailer you can use for maintenance and gardening around the house if needed.
The step incorporated in the rear of the mudguard allows the little children to help as well.
Whether it's getting a load of mulch from the local garden center or using it to store your adventure items in a safe and secure environment away from the sun, rain or dust – the ACTIVE POD does it all.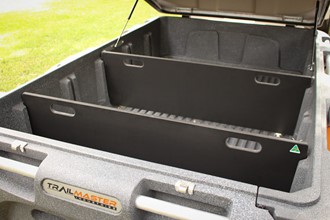 Trailmaster have a motto for continuous improvement and will never cease inventing and refining options and accessories for better customer enjoyment. Best of all, each accessory is designed to be compatible with all models of the ACTIVE POD.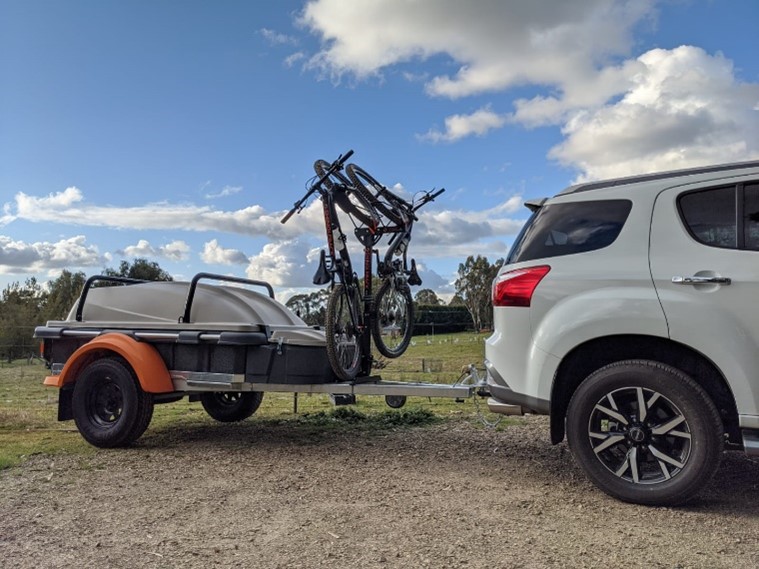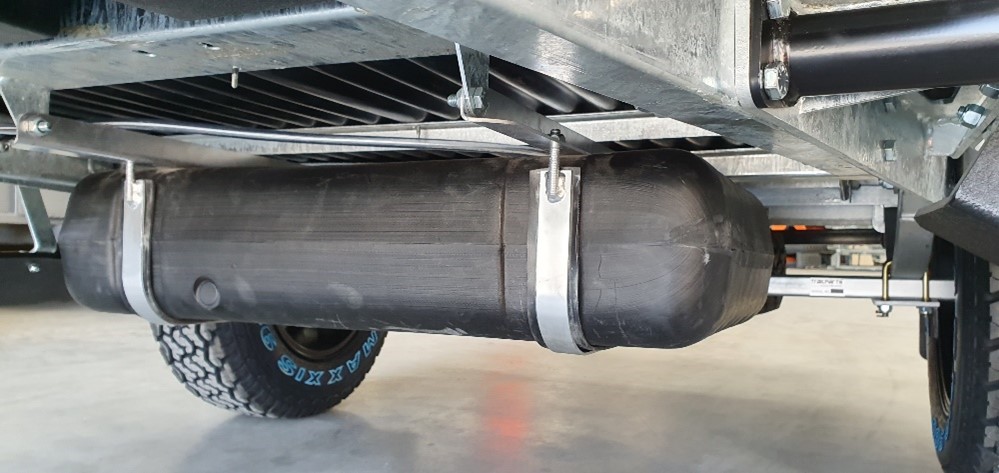 The ACTIVE POD is available in a "Black Edition" – featuring black tub, black guards and black alloy wheels – or available in the traditional grey speckle tub and orange guards. Either colour option is available to customers, including the option to fit a wheel size and offset that will suit your type of vehicle.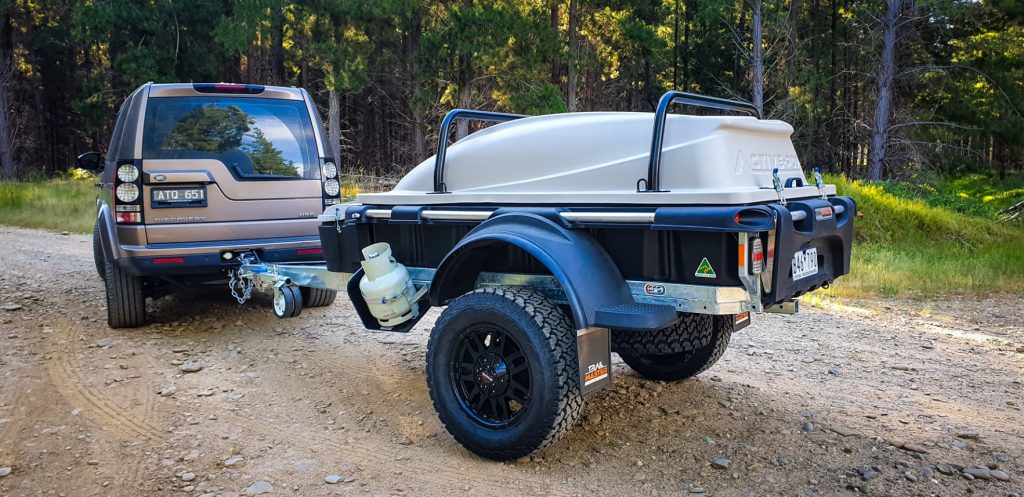 As you will see from the reviews which have been attributed to Trailmaster, they have an exceptional customer service record. So far, most of the sales made have been made directly with the factory, due to COVID restriction around dealerships, however, they have a growing dealership network who will represent the brand effectively for any consumer.
Rolled out to the market in early 2020, this is a brand of trailer you should look out for, with over 30% increase in storage capacity (1750ltr storage) than any other brand in the market and enhanced features such as internal anchor fixing points, roof bar tie down points and rear steps, plus a longer drawbar for easier maneuverability, gives customers better bang for their buck.
If you're looking to upgrade your caravan, camper, boat or 4WD, get a 30 second quick quote on finance with CreditOne – Australia's best rated finance broker.