Starting at just $8999 the Caofen F80 is quickly becoming the fastest selling Electric Dirtbike in Australia and for good reason. Weighing in at just 80 Kgs, The F80 is 30% lighter than its equivalent 200cc Petrol cousin whilst providing similar performance at far less cost.
Electric motorcycles are quickly becoming the fastest-growing EV segment in Australia. They are often faster, lighter, and require far less maintenance than their petrol cousins but the initial cost has meant that buyers have been eagerly waiting for a more affordable range that offers that wow factor at a price that people can finally afford.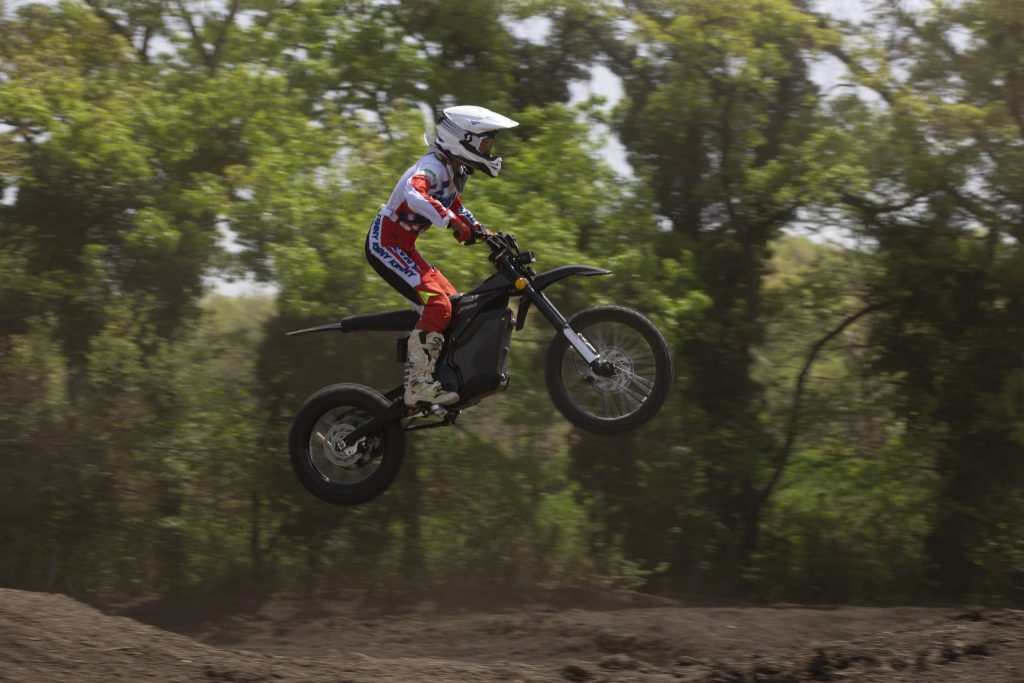 Australian-owned Emotogroup (EMG) answered this need with the Caofen F80 range of Electric motorcycles. They range starts from the F80 Trail offroad model to the road-legal F80 Duel Sport and Tarmac Café racer-inspired single-seat daily commuter.
Putting a few F80s on the back of your ute, camper or RV makes a lot of real-world sense, imagine rolling up to your camping or RV site and effortlessly wheeling off a few F80s to go explore the local backcountry area then rolling into town for dinner.
We met up with the EMG team behind the Caofen and had a talk about the product.
"The EMG Caofen F80 represents remarkable quality and performance at a price point very similar to that of 250cc petrol motorcycles which is a first in the Australian marketplace. The F80 high-quality lightweight frame is built of Aircraft grade material and is a completely weldless frame. With a push of the start button, the F80 comes alive in 3 variants. The Off road F80 Trail, The road legal version being the Dual sport through to street legal urban F80 Tarmac so the range will appeal to a far wider audience and age demographic, "The EMGs F80 range starts at just $8999 to $11,000 for a high-quality feature-rich futuristic design with an excellent range of up to 160 Km and a 0-90 top speed in under 5 seconds!" says CEO Garth Bingley-Pullin.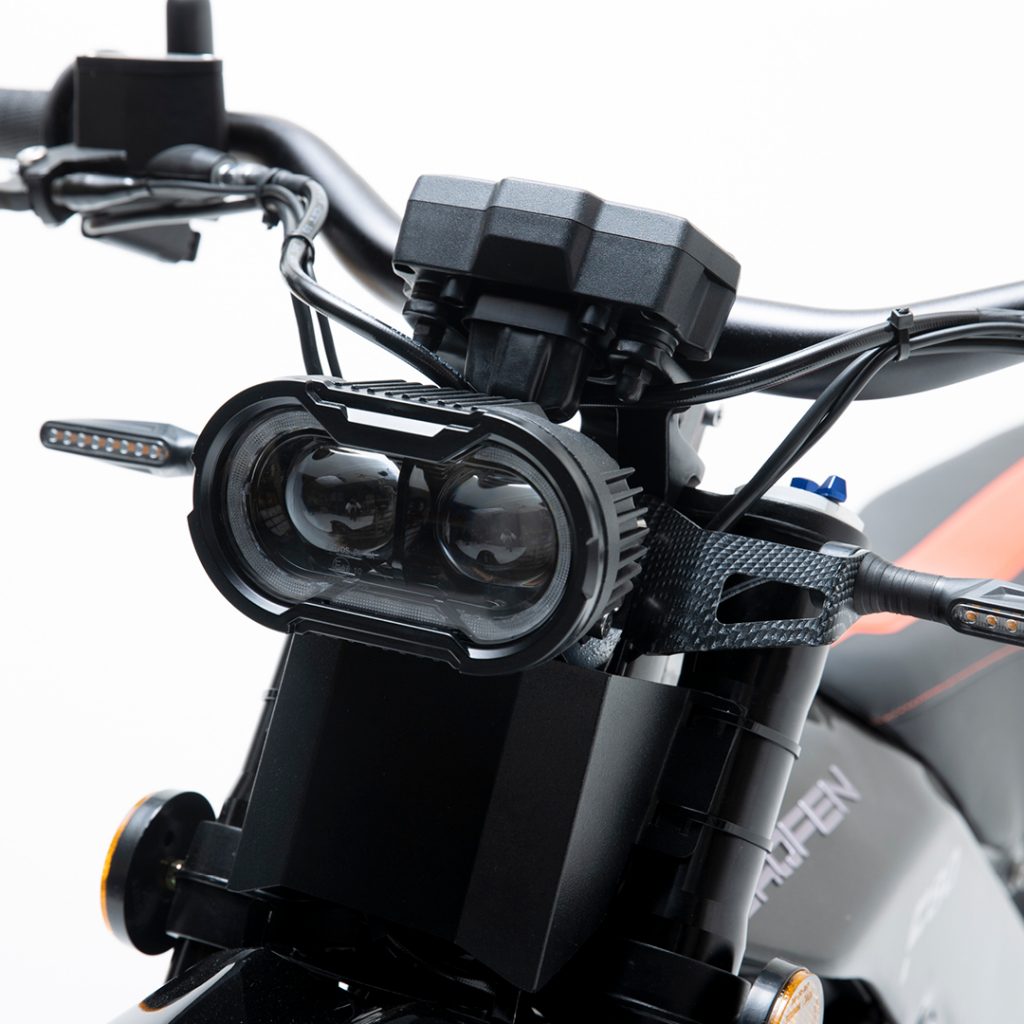 E-bikes sales have increased significantly over the last 6 years yet, Electric Motorcycles have yet to find a similar market due to cost versus value and that wow factor. EMG business model is focused on disrupting this market, adding value, and changing how we commute and interact with our environment whilst offering cool, well-designed, and practical vehicles.
"With just a 2-hour charge time from your standard household 240v wall socket, the F80 provides up to 160 km range on a single charge with our largest battery option. The F80 features a patent thermal management immersed system ™ that provides maintenance-free oil cooling to maintain peak battery health and performance providing far superior battery life.
At just $1 per charge, most people can commute all week on just 1 or 2 charges. With the cost of living and petrol increasing this is going to add significant value to our customers' lives whilst being a lot of fun in the process. The F80 is no slouch either, with a top speed of 90 Kph that happens in just 4.9 seconds, The F80 Tarmac or Dual sports is perfect for urban commuting and off-road adventures.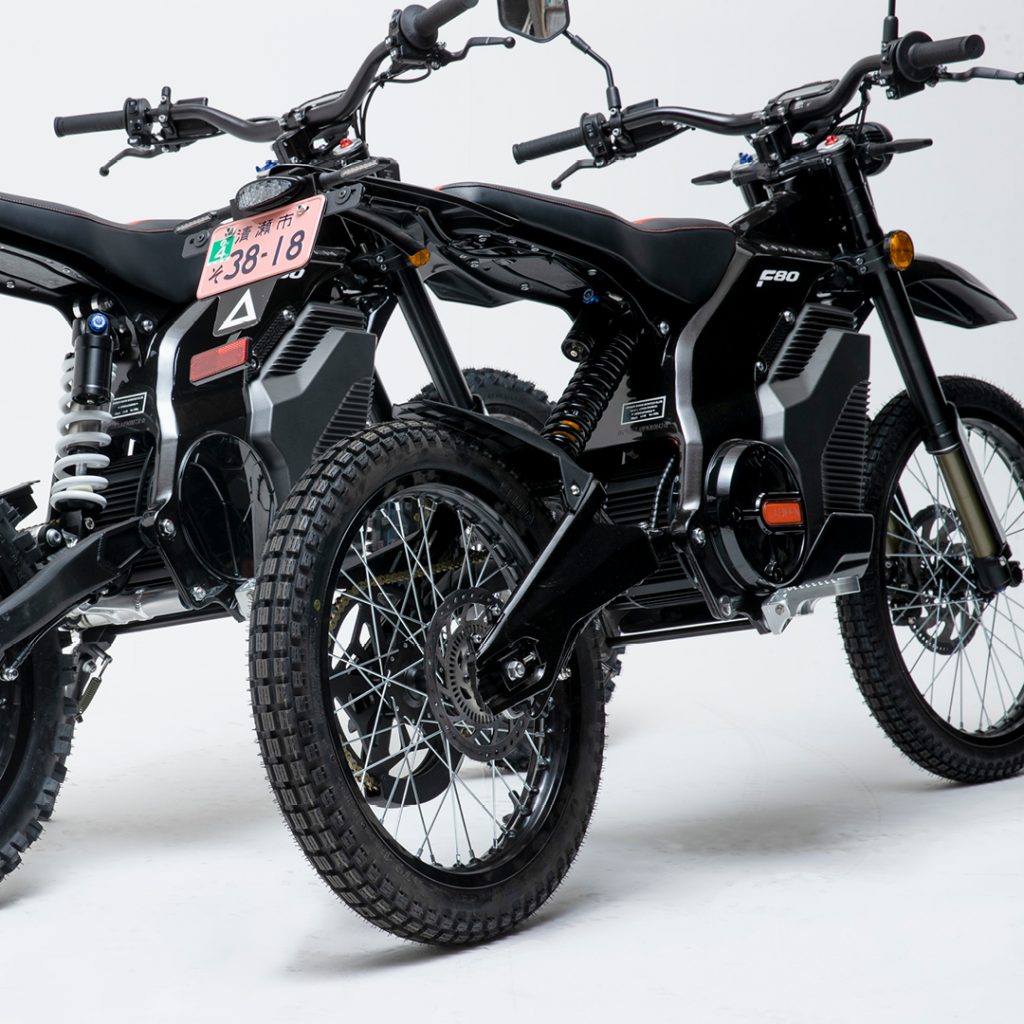 "Everyone knows that Electric Motorcycles are near silent but how does this benefit you in the real world? Early morning starts help keep you popular with your fellow campers and we are seeing strong early demand from the farming sector for this reason too. We have seen from the Dirtbike community that providing the choice of going Electric means that a lot of Circuit tracks that are at risk of closure or are restricted to operating in limited hours are now able to start solving this issue which is great for the community and industry too"
And there are no expensive servicing like oil, spark plugs, or engine maintenance required to service, the F80 really works out cheaper than a petrol bike.
EMG operates both a Direct-to-consumer model and a growing traditional dealer model that allows you to configure and personalize your bike online to your specification. The factory will build and deliver your bike to your door or regional dealer location. EMG is currently signing up regional and central dealers to cover most of the key locations in Australia.
Order yours now from Just $40 per week, partnering with Credit One.
Ride the future now with EMG
If you're looking to upgrade your caravan, camper, boat or 4WD, get a 30 second quick quote on finance with CreditOne – Australia's best rated finance broker.