For any keen sailor, having a boating license gives you the freedom to explore Australia's waters with relative ease.
Should be an easy feat right? Well, it's not always as easy as you think with each state having different regulations and ways to get your actual license. What works in one state may not work in another and some quirks vary immensely from region to region.
Some states also offer multiple forms of licenses that determine what types of marine craft you can use as well as the purpose it is used for. With so much to consider, just how do you get a boating license in Australia
Basic components of any license test
No matter where or how you intend on getting your boating license, you need to have a solid understanding of the various laws and regulations that govern behaviour on the water. Most of these are covered by the federal Maritime Safety Act which covers any vehicular movement on Australian waters no matter what type of vehicle you are using.
These laws are often supplemented with state and council regulation which may further refine the actions you can do in certain areas.
When it comes to local legislation, this is what many license tests will be based around. Each test will be split into sections based on certain aspects including
· Boat registration
· Necessary Safety Procedures
· Radio Use and Communication Signals
· Maintenance and Sea Worthiness of the Craft
· Emergency Protocols
· Penalties and Indiscretions
· Vehicle Operation
It may seem like a lot to take in but it is indispensable knowledge for any boat pilot to know off by heart.
After all, much of this can be applied when operating a vehicle directly on open water and could be life-saving knowledge if a situation arises. As all states (apart from NT) will test you on these areas during the main exam, you will want to get very well acquainted with the laws as it will make a huge difference in the end.
Boating License vs PWC License
Before taking part in any licensing exam though, you need to decide which type of license that you are looking to earn. Most Australian states will have marine licenses split into two categories:
– Boating License
– Personal Water Craft (PWC License)
Boating licenses will cover most engine-based vehicles including general boats, yachts, and any other large seafaring vehicle. This is the most basic form of any marine license and is the essential license to own no matter what state you are in.
By earning this license, you will automatically find that you are well prepared for any other marine licenses you want to pursue.
However, if you are looking to operate any motor-based vehicle that you sit or stand on (e.g. a jet ski), you will need to earn a separate PWC license to operate these vehicles. In both South Australia and Western Australia, the boating license includes PWC vehicles giving you full coverage in just one test.
If you live on the east coast though, it's a different story. Queensland, NSW, Tasmania, and Victoria all require you to complete an additional test to use a PWC vehicle. Apart from Victoria, all PWC license tests include a practical exam as well as a theory test so it might be worthwhile in getting your boating license first before applying for the PWC test.
Finding the right course
When searching for a place to do your boating license, there are a few things that you need to look for. The most important feature is picking an institution that is accredited by the state's maritime regulator.
Completing a course through an accredited organisation is the safest, cheapest, and easiest way to complete your test as they will cover all the information you need to learn and let you sit the test all in one package. The accrediting bodies for each state are:
– Roads and Maritime NSW (includes ACT)
– VicRoads (Victoria)
– QGAP (Queensland)
– WA Department of Transport
– SA Customer Service Centres
– MAST (Boating TAS), Surf Life Saving Tasmania (PWC Tas)
You will find nowadays that most theory tests will be completed online so you will need to visit an accredited centre to complete the theory part of the exam. In Victoria, WA & SA, completing the theory exam will be enough to earn your license.
However, NSW, QLD, and TAS will require you to complete a practical exam to earn your boating license. If you live in any of these states, look for centres that can teach you all the necessary skills needed to pass the test.
Not only will this let you get comfortable learning about operating a vehicle safely, but you can also do everything under the same branch helping reduce the overall costs needed to earn your license.
Ready to get your boating license and need a new boat to take out on the water? Get a boat with low rate finance through Credit One. Get a quote now.
Starting Young
Unlike driving on the road or flying a plane, you can earn your boating license from a very young age. Most states (except QLD and WA) will let you sit a licensing exam from the age of 12 giving teenagers the chance to man a ship from a very young age.
All states do place additional restrictions on any license holders between 12-16 years old giving them a bit more protection on the water and restricting the speed that they can travel at.
For those in WA and Queensland, the age limit is raised slightly and restrictions also remain necessary on younger license holders. WA permits anyone from the age of 14 to hold a license with restrictions applying until the age of 16 and a letter of consent for a physical exam if under the age of 18.
Meanwhile, Queensland requires applicants to be 16 years or older but there are no restrictions on the license holder once they pass the theoretical and practical exams.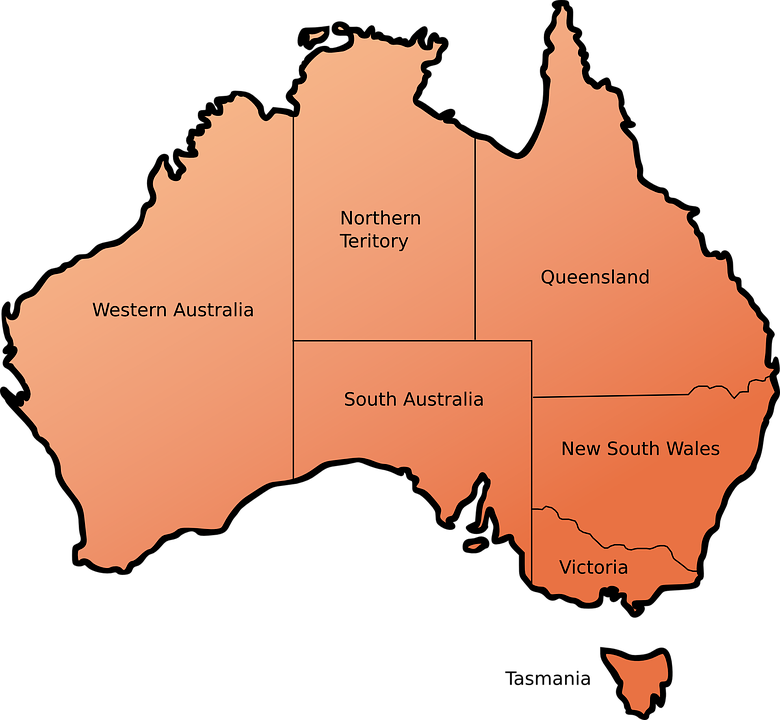 A state by state license guide
NSW (includes ACT)
Age: 12 years+
Format: Practical & Theoretical
Needed for: Any boat capable of 10+knots
Licensing Body: Roads and Maritime NSW
Test Venues: Any accredited training centre or Government Access Centre
Duration: 1-10 years
Cost: $62 (boating one year) $192 (PWC one year)
PWC Included: No
Victoria
Age: 12 years+
Format: Theoretical
Needed For: Any motorised marine vehicle
Licensing Body: VicRoads/Maritime Safety Victoria
Test Venues: Any VicRoads Centre
Duration: 5 Years
Fees: $37 (1 year), $185 (5 years)
PWC Included: No
Queensland
Age: 16 years+
Format: Practical and Theoretical
Needed For: Any marine vehicle over 4.5kW engine power
Licensing Body: Queensland Department of Transport
Test venue: Accredited customer service centre or QGAP venue
Duration: 10 years
Fees: $114 (Boating & PWC)
PWC Included: No
South Australia
Age: 12 years+
Format: Theoretical
Needed For: Any motorised marine vehicle
Licensing Body: SA Government
Test Venues: SA Customer Service Centres
Duration: 1 year
Fees: $46
PWC Included: Yes
Tasmania
Age: 12 years+
Format: Theoretical & Practical
Needed For: Any marine vehicle with 4hp+
Licensing Body: Marine & Safety Tasmania
Test Venues: Any accredited school or Surf Life Saving Tasmania Facility
Duration: 12 months
Fees: $17
PWC Included: No
Western Australia
Age: 14 years+
Format: Theoretical & Practical
Needed For: Any marine vehicle with 6hp+
Licensing Body: WA Department Of Transport
Test Venues: Any Accredited Centre
Duration: No expiry needed
Fees: $30
PWC Included: Yes
Northern Territory
No license necessary
FAQ's
Do I need a license to drive a boat in Australia?
Yes – you need a marine license to pilot a boat in all Australian states except Northern Territory. Each state's licensing requirement varies according to age and type of vehicle.
What size boat can I drive in Australia?
All boats are allowed but vehicle types are categorized from state to state. VIC and SA require all motorised boats to be piloted by a licensed owner. The other power limits are 4hp (TAS & QLD). 10 knots+ (NSW), 6hp (WA). Check local regulations when lodging your license application
How do you get your boat license in Australia?
You need to complete both theoretical and practical exams at accredited license centres. Most tests are online and are backed by government departments. Some states such as Queensland and Western Australia also require users to pass the BoatSafe course before lodging their application.
If you're looking to upgrade your caravan, camper, boat or 4WD, get a 30 second quick quote on finance with CreditOne – Australia's best rated finance broker.