If you're looking to buy or sell a caravan, motorhome or camper trailer in Perth, West Coast Caravans is a must-visit destination. 
As one of Western Australia's fastest-growing caravan dealerships, they specialise in consignment sales, providing a hassle-free experience for both buyers and sellers.
The Beginnings
West Coast Caravans emerged on the scene in early 2020, founded by the dynamic father and son duo, Steve and Scott.
They bring a wealth of experience to the table, having originally run 1st Car WA, a successful car dealership in Maddington, WA. To this day, Steve and Scott continue to operate 1st Car WA alongside West Coast Caravans, ensuring a seamless customer experience in both sectors.
The Consignment Experience
At West Coast Caravans, they understand the challenges faced by those who want to sell their caravan without the hassle of managing the process themselves. 

A consignment service is a process where a seller entrusts their item, in this case, a caravan, to a dealership or agent to sell on their behalf. There are many benefits to the seller, particularly the convenience. Sellers also benefit from the expertise of the consignment service provider.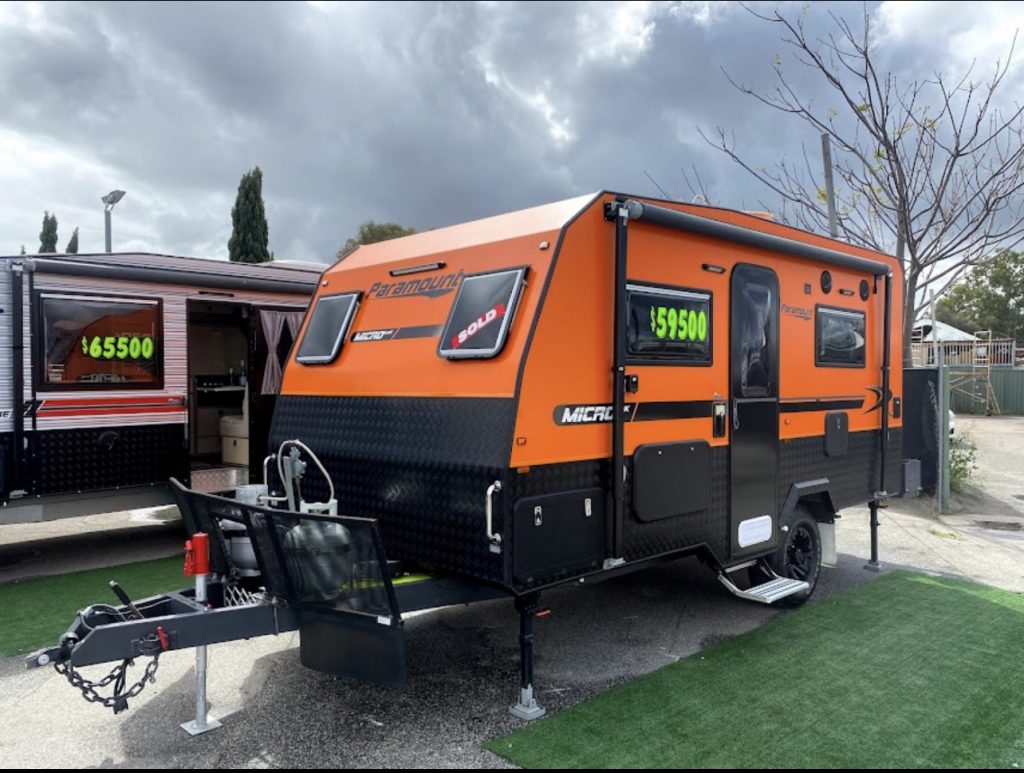 The West Coast Caravans consignment service offers a safe and reliable solution for caravan sellers. Whether you're an owner looking to sell your caravan or a buyer seeking a quality pre-owned unit, West Coast Caravans has you covered.
Their ever-changing inventory boasts an average of 40+ caravans, motorhomes, and campers in stock regularly. This diverse selection includes popular brands such as Jayco, New Age, Coromal and Kedron, ensuring there is something to suit every budget, lifestyle, and adventure preference.
Benefits of Selling with West Coast Caravans
When you choose West Coast Caravans as your consignment partner, you unlock a range of benefits. Firstly, their location in one of Perth's caravan hotspots provides great exposure, attracting high levels of foot traffic to their dealership. This increased visibility enhances the chances of selling your caravan quickly and at a good price.
The family run business has built an excellent reputation within the industry, backed by numerous positive reviews from satisfied customers. Their commitment to exceptional service and customer satisfaction sets them apart from the competition, instilling confidence in both buyers and sellers.
West Coast Caravans also offers additional services to caravan sellers. They can put a warranty on your caravan, providing peace of mind to potential buyers. If you're looking to upgrade, they can even assist with financing your new van and facilitate trade-ins, making the process even more convenient.
Passion For The Industry
We recently caught up with Scott from West Coast Caravans to ask him about his experience in the industry and what he likes most about the caravan industry:
"Our other business 1st Car WA has operated successfully selling pre-owned vehicles since 2013 in Victoria Park and now currently in Maddington. Caravans and campers was the next progression for a family-owned business that had always enjoyed a shared passion for the outdoors."
"When we were asked if we would sell a caravan for one of our customers after having difficulty trying to sell privately, it was really an easy decision to go into this space and have a easy process for owners to sell without all the hassle."
"It is such a big part of our business and the fact that we are able to help people sell, buy or upgrade their caravans, we can truly oversee the entire process ourselves and offer the personal touch of a family-owned business."
"When most people come in to see us, they're buying their dream lifestyle and ready to hit the road on new adventures. The people we work with make it such a rewarding process and seeing the excited owners of a new caravan, often speaking of all the planned trips ahead. I love being a part of that experience."
We also asked Scott about his favourite camping and fishing spots in Western Australia…
"Some favourite campsites would be Cliff Head just south of Dongara, which has secluded beach front camp spots if you want to escape the caravan parks for a few nights. I also love Bremer Bay, a quiet spot with great fishing and beautiful beaches, the Bremer Bay Caravan Park is also a good central spot in town to make base."
To learn more about West Coast Caravans, or check out what they currently have in stock, visit their website or give Scott a call on 0447 775 014.
If you're looking to upgrade your caravan, camper, boat or 4WD, get a 30 second quick quote on finance with CreditOne – Australia's best rated finance broker.