Looking for ideas to increase storage space in your caravan? Many people would tell you simply to travel light, but as any adventurer knows sometimes it takes a bit more stuff to be prepared. That's why we're bringing you our top four caravan storage ideas for your next trip.
1. Make Use of Your Wall Space
One of the easiest and most common ways of creating additional caravan storage is by making use of available wall space. You can mount magnetic strips in your kitchen to house your knives and spice jars. Add hooks, shelves and cubbies to your walls to get items out of the way.
Velcro strips can also be incredibly useful in terms of caravan storage ideas. Simply adhere a couple of strips to the wall next to your lounge and stick your remotes here when not in use.
Try putting up a couple of hooks in the bathroom to hold your towels. Or use broom holding clips to keep those pesky cleaning items out of the way. Bonus points for those of you wanting to stick these to your ceiling instead for even sneakier caravan storage.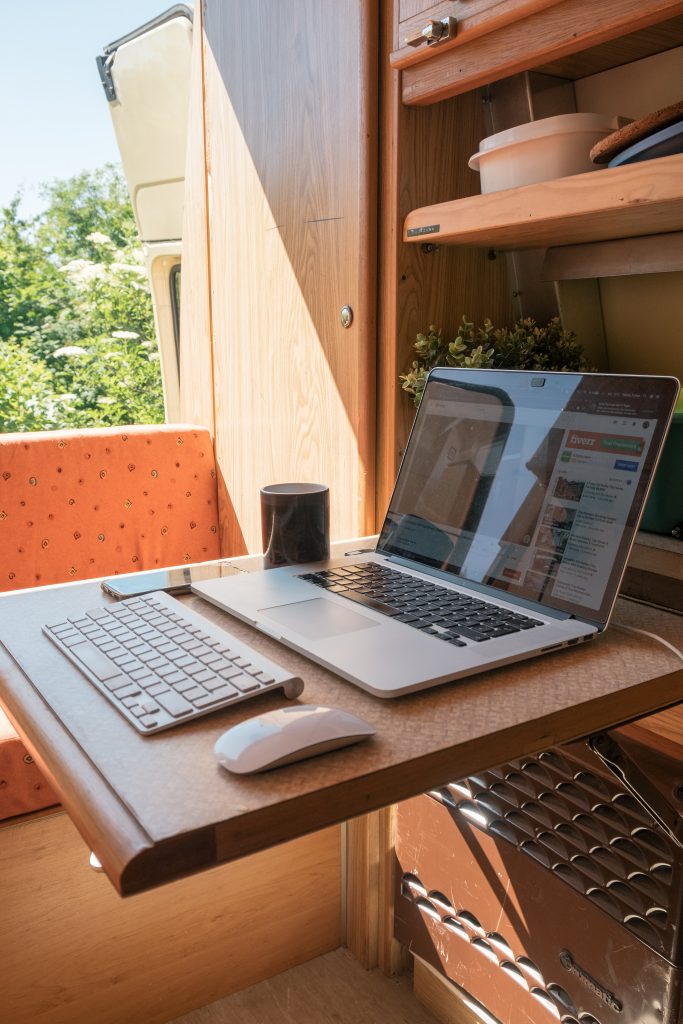 You can also install a pegboard in the kitchen on which to store your pots and pans. Or create a headboard for your bed out of a hanging shoe organiser. Fashionable and functional!
With the amount of wall space available in your caravan, the possibilities for storage are absolutely endless!
2. Stacks on Stacks
Purchasing stack-able items for your travel companion is one of the best caravan storage ideas. From nesting measuring cups and bowls to stacking storage containers. Being able to fit your items neatly within one another or on top of each other can save you plenty of space.
You can even get stack-able pots and pans with removable handles for easy storage. Designed specifically for small kitchens such as those in a caravan, these artfully constructed pots make dinnertime a breeze.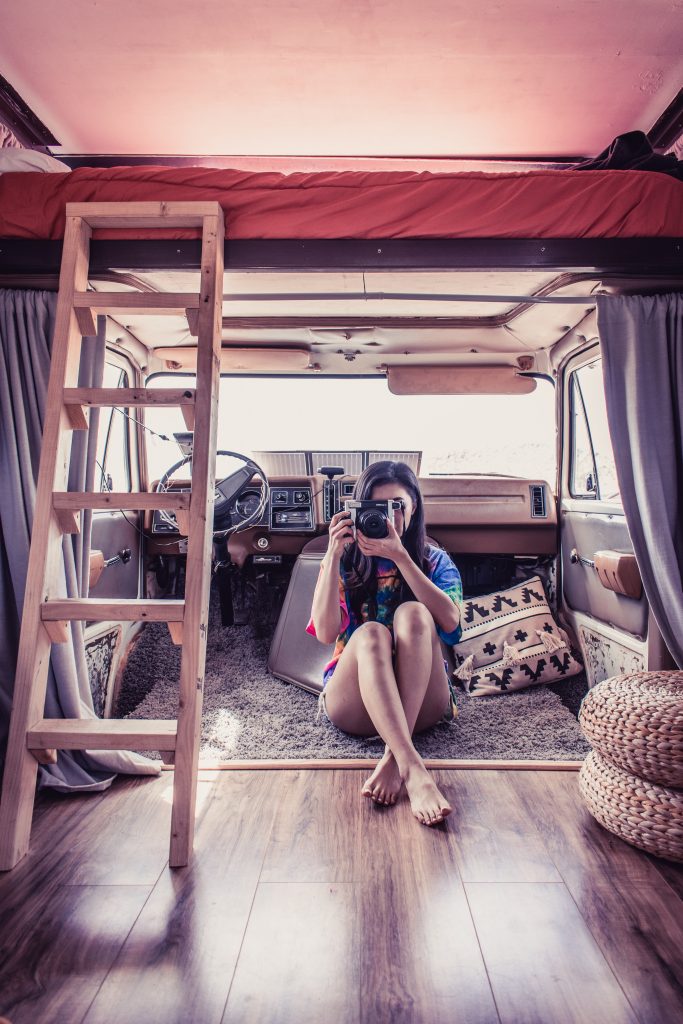 Stacking storage boxes also come in handy for your everyday storage areas such as your pantry. Not just the food storage containers, but also larger stacking boxes to hold those oddly-shaped items that won't quite go in a food container. Somewhere to store your bottles of oil or cans of beans and veggies. These storage tubs not only save you room but they also make finding what you need a piece of cake at dinner time.
In conjunction with stack-able option, another great caravan storage idea is to make use of folding storage. Items such as roll, or fold-up, kitchen drying racks and collapsible laundry baskets means there's less space required for the day-to-day storage. However these babies still do the trick when you need to bring them to life for proper use.
Ideas such as fold-up bins are great for when you're on the road. Simply store folded in your van when not in use and then when you've set up at your next campsite, simply pop the bin outside. Not only does this mean you won't have to deal with the smell of a receptacle inside your van, but you also won't have to find a space for it in your tiny kitchen.
Folding laundry hampers, clothes horses and table top ironing boards are also great ways to save on caravan storage space. Just because you're living life on the road doesn't mean you can't do it in style. Keep your outfits fresh with collapsible laundry items.
3. Hidden Pockets
Though not overly spacious, most caravans have plenty of little nooks, crannies and hidden pockets in which to store your belongings. One of our favourite places to store items is underneath your mattress. This is a great spot for keeping your spare blankets, sheets and travelling paperwork (or just paperwork in general).
Almost anything that can be stored in a vacuum sealed bag can then be tucked neatly under your sleeping surface. Speaking of under surface storage. Another handy caravan storage idea is to use hanging baskets underneath your kitchen cupboards for some additional space. There are plenty of options for baskets etc. that can be hooked onto the shelf of your cupboard to create storage below.
Alternatively, create additional space within your cupboard by adding extra shelves. Small shelves are available in most storage and department stores. They can be added inside your existing cupboards to create additional space within.
4. Mini Items
One of the most obvious solutions to caravan storage ideas is simply using smaller items. The smaller the item, the less space it requires to be tucked away. Some of our favourite mini items to take caravanning include shampoo bars and tictac containers.
Using single bars instead of multiple bottles of liquid shampoo to wash your hair is a great space saver. And as a bonus, you don't have to worry about your precious cleaning products spilling in transit. These bars are not only storage friendly but eco-friendly too and they do the job just as well (if not better than) traditional shampoo.
TicTac containers also come in handy for a variety of uses. In the bathroom the ladies can use them to store bobby pins and other mini beauty items. In the kitchen they're great for storing herbs and spices. Especially those that you don't use a whole lot of whilst on the road.
For more space saving travel tips and incredible caravanning locations, subscribe to OneAdventure today!
If you're looking to upgrade your caravan, camper, boat or 4WD, get a 30 second quick quote on finance with CreditOne – Australia's best rated finance broker.