If you're anything like us, you've probably considered selling your home and buying a house boat. There's something so free about the idea of living on a boat in Australia.
In such a beautiful country with picturesque oceans and gorgeous shorelines, it's easy to see why some would want to live on a boat full time. But that begs the question, is living full time on a boat actually a realistic dream?
Can you live on a boat in Australia?
Yes, there are some places in Australia where it's legal to live on a boat. Some areas such as a Brisbane and Sydney are known for having stricter regulations about living on a houseboat and it's not uncommon to see higher fees in these areas associated with living on the water.
The Queensland Government and other state government authorities provide regulations for living onboard a watercraft.

Areas further north of Queensland, however, are a bit more relaxed and the fees are usually on the cheaper side. Keep in mind though, that there will still be some fees associated with living on the water.
Can you live on a boat in a marina?
Yes, as a matter of fact, you can live on a boat in a marina. In fact, when it comes to living full time on a boat, marinas are one of the only legal areas where you may dock your boat long term.
Do your research before docking though, as not all marinas allow boat living. Just keep in mind that in many major cities such as Sydney or Perth, there are only a few marinas that will accept full time living on a house boat.
What are the benefits of living on a boat?
There are many benefits to living on a boat. The first and foremost being the fact that you can set sail into the sunset whenever you feel the urge.
Another great benefit will be the fact that to live comfortably on a boat, you'll need to become a master of minimalism. Everything about your boat is going to be smaller than your standard house, but this can be a blessing in disguise, encouraging you to declutter and destroy your unwanted belongings.
Living on a boat is also going to be cheaper than owning a typical home or apartment in Perth, Melbourne or other major cities. While you will still need to pay some fees, the costs of buying your boat and ongoing fees are still likely going to be less than a home.
Costs
Before making the decision to become a full time boat owner, it's always a good idea to have a general idea of what it may cost you, both upfront and in ongoing fees and charges. For you and your family to liveaboard a house boat, you can expect the following fees or charges:
– Costs of buying the boat or ongoing mortgage repayments
– Gas or fuel
– Food and water
– Docking or slip fees
– Waste management
– Boat and contents insurance
A great way to get some of these fees down is to opt to live on a riverboat instead of the ocean. You can purchase a cheap piece of land adjoining the river, such as the Murray River, and have a personal area to moor your boat when you want to stay still for a while. This will eliminate some of the more expensive ongoing fees straight away.
Best place to live on a boat in Australia?
The best place to live on a boat in Australia will depend on a variety of factors. Which marinas allow full time living on a boat; climates that are ideal for year-round boat living; where you prefer to be located; and, what kind of fees you might be charged.
Many marinas in Southern Queensland are not liveaboard friendly. Heading North, however, Hervey Bay in Queensland is a great option for those who want a base to explore the surrounding area.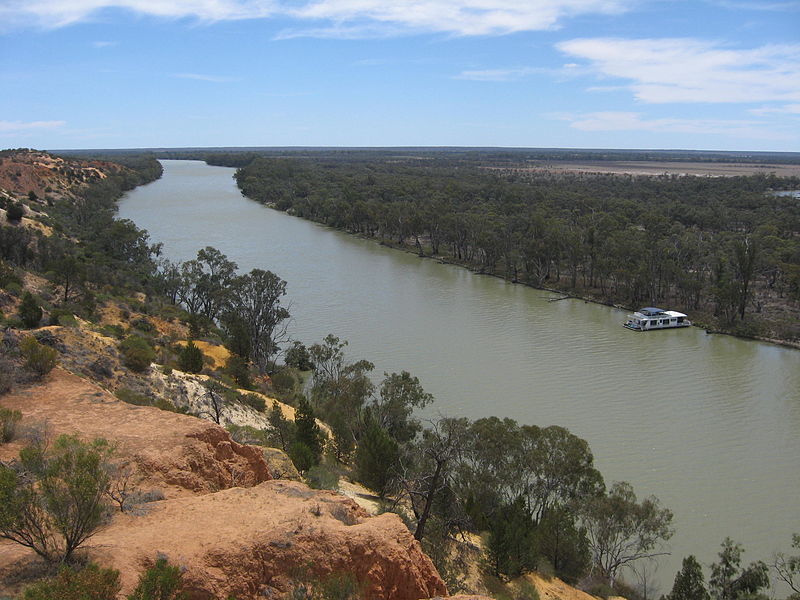 There are also a lot of people opting to buy riverboats and sail Australia's rivers instead. The fees and restrictions are less and it's easy to get around waterways such as the Murray River.
---
As you can see, it's entirely possible to live on a boat in Australia. While there are some aspects that will need to be budgeted for, planned for and researched, the prospect of being able to sail into the horizon more than makes up for these.
If you're looking to upgrade your caravan, camper, boat or 4WD, get a 30 second quick quote on finance with CreditOne – Australia's best rated finance broker.