Most Aussies will be very familiar with the glorious Gold Coast. Tucked into the southernmost quarter of south-east Queensland. This tropical getaway is home to a variety of sights and scenes for locals and the multitudes of tourists that flock here.
Including theme parks, nature reserves, bush and beach, and plenty of places to take the family boat out for a spin. Check out OneAdventure's 5 Best Gold Coast Family Boating destinations!
Gold Coast and Boating
Completely surrounded by different types of waterways, the Gold Coast is a mecca for boating enthusiasts, young and old.
In fact, the Gold Coast is home to 9 times more waterways than Venice! Nestled directly on the pacific ocean, you don't have to look far from any Gold Coast window to see the sea.
Beyond this, the Gold Coast is home to a number of other vessel-worthy waterways. Including over 400km of canals, additional rivers and creeks, the publicly accessible Hinze Dam and Robina Lakes.
No matter what you want to get out of your boating trip, you'll find a Gold Coast family boating destination to suit your needs.
If you don't have your boating license yet, take a look at our guide to getting your boating license in Australia.
5 Family Boating Spots
1. Nerang River
If versatility is high on your list of criteria, you may want to start with a trip down the Nerang River. The main contributor to the Gold Coast's waterways, the Nerang River provides ample opportunities for branched off adventures. This tributary has many off-branches and winds its way through the very heart of the gold coast.
A trip down the Nerang River will provide you with incredible sights along the way. Including lush greenery and wildlife, presenting a soothing and relaxing experience. As well as views of the Gold Coast's more populated areas, including the Metricon Stadium, Royal Pines Golf Club, Carrara Markets and the iconic Q1 tower.
Whether you're keen for a leisurely river cruise, or a more adventurous water skiing adventure, the Nerang River has it all!
2. Surfer's Paradise
The Gold Coast's tourist hotspot! Whether you're a local, or a keen visitor, Surfer's Paradise has a boating adventure for all ages, skill levels and interests. There's no need to be a fully fledged, licensed, boat owning enthusiast to enjoy a gold coast family boating adventure at Surfer's Paradise.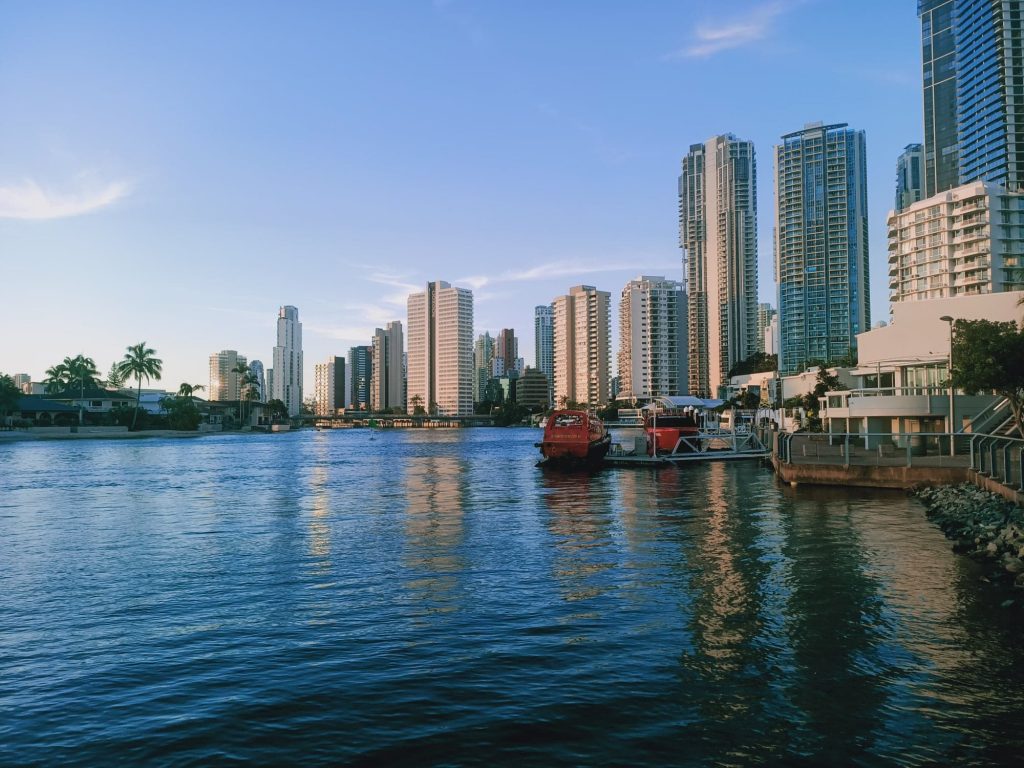 Here you can find a plethora of boating activities for yourself and the family, including:
Catered Gondola Cruises
River Cruises (with a bar!)
Sea World Cruises
3. The Broadwater
Simply referred to as "Broadwater", by the locals. This local is a great place to start if you're looking for an island hopping adventure. Some of the best locations on the Gold Coast are not on the coast at all. Rather, they are off the coast. Starting at the Broadwater is a great way to discover the Gold Coast's surrounding islands.
From here you can take a short trip across to Wavebreak Island. Home to yabby banks and breakwall fishing for keen anglers. As well as a plethora of gorgeous native Australian sealife, making it an ideal place to whip out the snorkel and go for a dip.
Also just a short ride away from the Broadwater is a Queesnslander favourite, South Stradbroke Island. A fan favourite here is South Currigee, which is also a great place to pitch a tent if you'd like to make a multi-day trip out of your Gold Coast family boating adventure.
However, if you'd like to go where all the people go, head to Tippler's Passage, tucked in the north-west corner of the island. This is a must-visit for anyone taking a boat trip across to "Straddie".
4. Runaway Bay
The perfect location for a maiden voyage, Runaway Bay is home to a great number of boat resellers. As well as the famous Marina Mirage. Which hosts 195 marina berths, a fuelling station for easy take-off and a decent strip of cafes for breakfast or afternoon tea with the family.
Not to mention the proximity to the Runaway Bay Shopping village and Capri on Via Roma. Two more, must-visits for any series of gold coast family boating adventures.
It's located just 2 nautical miles from the sea berth, leaving you open to taking your boating gold coast adventure wherever you feel.
5. Sanctuary Cove
Finally, what Gold Coast boating destination list would be complete without Sanctuary Cove? Well known amongst boating enthusiasts, Sanctuary Cove hosts its own International Boat Show every year. For any serious seafarer, this event is the cream of the crop.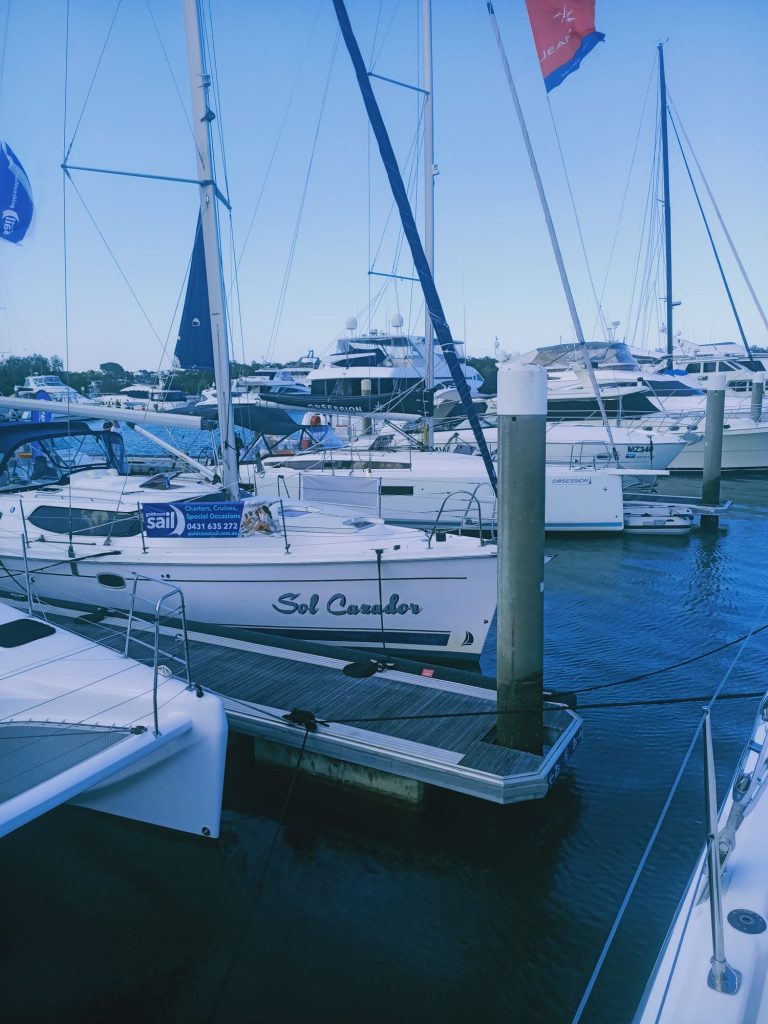 This event is host to over 300 exhibitors from around the world, showing off over 600 of the most incredible watercraft. From super yachts, to fishing boats and trailers, to the industry's latest high-tech gear. This is one Gold Coast boating event you don't want to miss!
However, if your trip to the cove is scheduled outside of this yearly event, there's still plenty to see and do. Including party pontoons, such as the latest trend; electric picnic boats. As well as some incredible sailing boats for a nice, relaxing day out on the water.
Don't have your own sea-worthy vessel to take out on the water? No problem! The gold coast has a plethora of options from which you can rent a boat for a day, or a weekend to hit your gold coast family boating destination of choice.
Safety Tips for Boating
Of course, with any family boating adventure, the most important thing is keeping safe.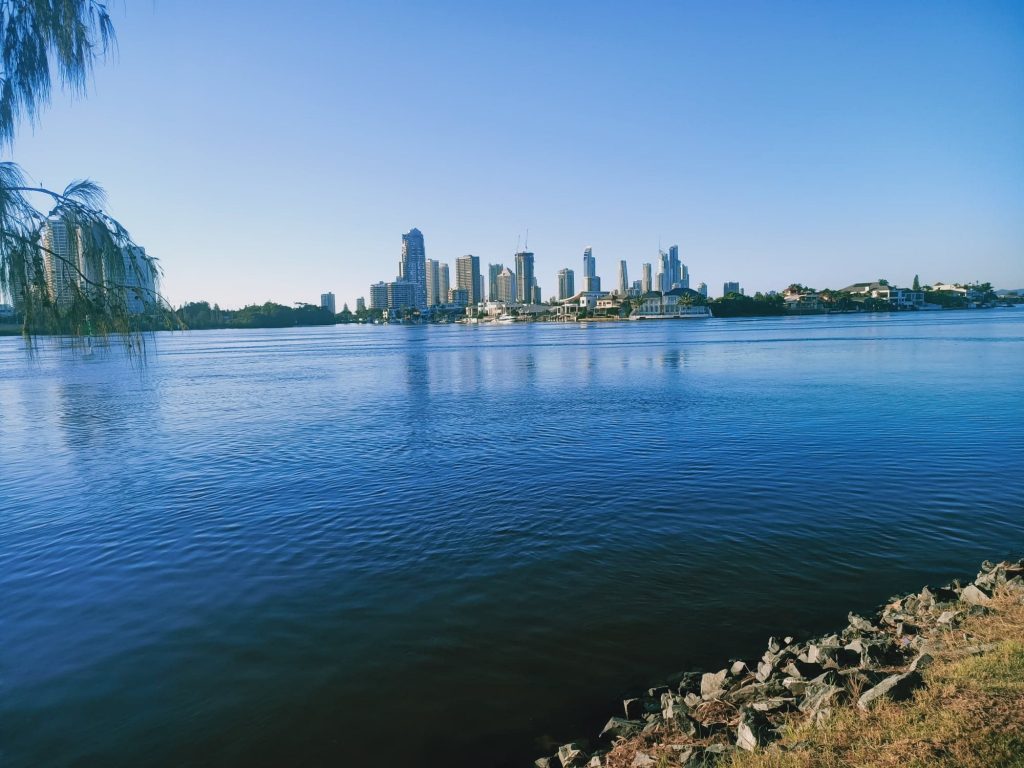 Always remember to make sure each person on your vessel is equipped with a well-fitting life jacket. Check the BOM weather report before heading out and any local regulations you need to abide by.
Have an exit or backup plan in case of adverse weather or other unexpected event. And always be aware of your surroundings. Boating places are also people places, so be respectful in sharing the waters.
Check out more OneAdventure boating safety tips for your next trip!
If you're looking to upgrade your caravan, camper, boat or 4WD, get a 30 second quick quote on finance with CreditOne – Australia's best rated finance broker.