Gorgeous Victor Harbor is just under an hour's drive from the city of Adelaide in South Australia. This coastal wonderland sits just 80km south of the capital city and is a must-visit when travelling throughout this great state.
Featuring delectable local pubs, natural wildlife parks, granite islands and whale watching adventures, here are One Adventure's top 12 things to do in Victor Harbor.
Granite Island Recreation Park
Connected by a wooden causeway, there's no need to rent a boat to get to this incredible landmark. If you're feeling a little "fun", you can even skip the walk and hop onboard the historic horse-drawn tram. One of only two remaining daily-service horse-drawn trams in the world, this mini-experience has been in operation since 1894.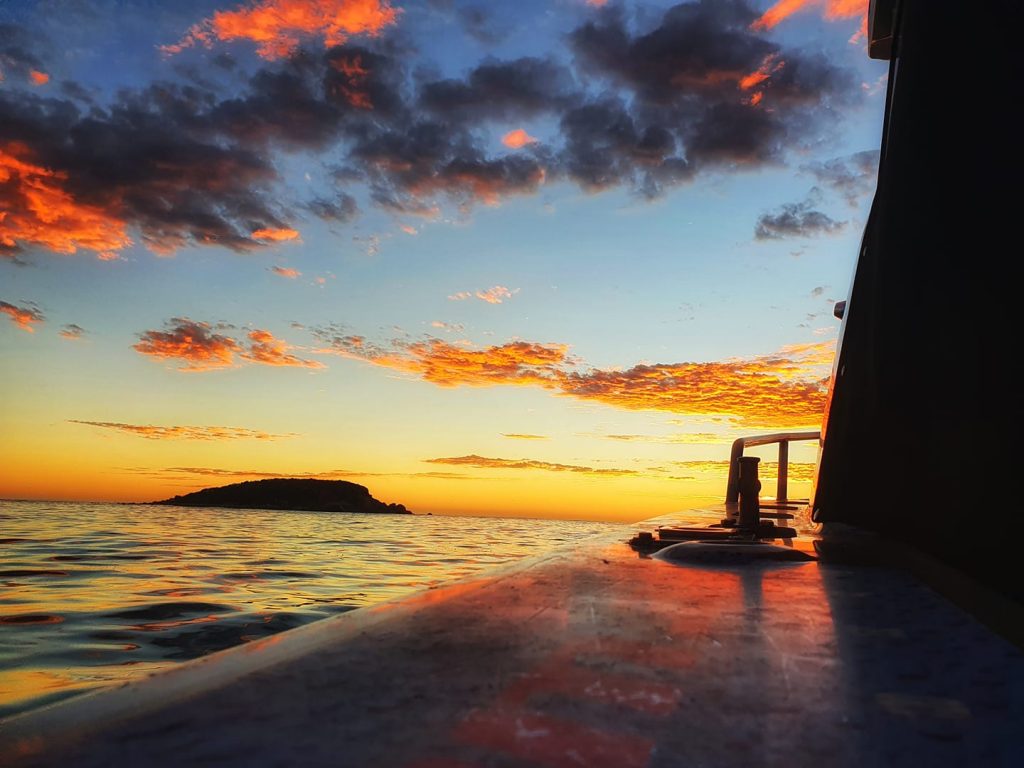 Granite Island gains its name from the huge granite boulders tinged with orange lichen. It is home to a number of different encounters and activities to fill your day. Including the Kaiki Walking Trail, which boasts 2.9kms of trails around the park. As well as 18 artist designed sculptures, dolphin & whale watching and a number of quaint cafes serving up local produce.
Things to do at Granite Island Recreation Park:
Take a ride on a horse-drawn tram
Walk the Kaiki walking trail
Visit the "sculpture by the sea" sculpture encounters
Dine at the Island Cafe
Softfoot Alpaca Farm
This privately owned marsupial sanctuary was established as a genetic ark for Australia's rare and endangered marsupial wildlife.
The aim of the owners has been to breed healthy alpacas and produce lots of soft, uniform fibre for commercial purposes. Not only is this a working farm for Australian wildlife, it's also open for tourism so you can go and interact with these fluffy delights!
4×4 buggies are available for rent so you can easily explore the 600 acres of valley. Softfoot is also home to a gift shop, filled with quality alpaca fleece products including stuffed animals and quilts. The wildlife park also proudly promotes their on-site Swagman Chargrill serving up some of the best flavours and grilled meats Australia has to offer.
Things to do at Softfoot Alpaca Farm:
Take a 4×4 Buggy ride through the valley
Pat the alpacas
Check out locally produced alpaca fleece products
Dine at the Swagman Chargrill
3. Whale Watching
One of the only places you're guaranteed to spot a whale when you head out watching. Not only is Victor Harbor home to one of the best whale-watching spots on the southern coast, it also has its very own whale centre!
With family-friendly pricing, the whale centre provides a welcome escape from the South Australian heat and allows its visitors to discover the world of ocean giants.
There are also plenty of handy whale-watching guides and, info on these ocean mammals and whale sighting logs to help visitors pinpoint the best go-to spots for their in-person whale watching adventure.
If you'd prefer to get out and experience the real thing, Victor Harbor is a great place to get started. The best time to go to catch a glimpse of the local Southern Right Whales is from mid-May to September. Bonus points for the cooler weather during this time of the year.
4. Camping & Caravanning
The local Big4 at Port Elliot presents amazing opportunities for beachfront camping. Situated right in the hub of Port Elliot, this beachfront caravan park provides ample opportunities for visitors to engage with the surrounding network of walking and bike trails.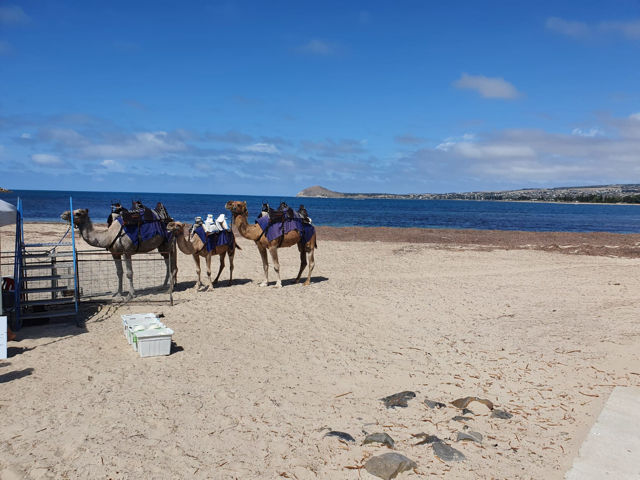 This Big 4 also has a huge adventure playground and jumping pillow to occupy the little ones. Or if you're more of a dog mum/dad, this park is pet-friendly so you can bring your beloved fur baby with you – just make sure to book ahead first.
If you're looking to explore all that Victor Harbor has to offer with a few more creature comforts, this Big4 has a number of different accommodation options. Including 3 bed cottages, 2 bed villas, holiday units and cabins as well as a variety of powered sites to suit your taste.
5. Urimbirra Wildlife Experience
For even more furry fun, check out the Urimbirra Wildlife Experience. 40 acres of open range wildlife park, this exciting tourist attraction is a must-visit when in Victor Harbor. Here you can experience the wonder of a range of native Australian animals on any day of the year including public holidays.
The wildlife park has a bunch of free experiences where you can get up close and personal with cuddly and creepy creatures. With daily timeslots for petting the koalas and handling snakes, a visit to Urimbirra is well worth the affordable ticket price.
Take a walk through the wildlife park and keep an eye out for the over 400 different native Australian animals that call Urimbirra home. Including, but no limited to, cockatoos, cassowaries, emus, monitor lizards, salt and freshwater crocodiles, echidnas, koalas, wombats and dingoes
6. Explore Historic Goolwa
Just on the other side of Victor Harbor lies the river port of Goolwa. Located on the banks of the Murray River the town was declared a state heritage area in 1987. Thanks to this classification, the town of Goolwa has a number of incredibly well preserved buildings, giving great insight into the history of the town.
Within Goolwa itself there are a number of attractions and things to do. Including the signal point centre, positioned above the wharf, looking out to Hindmarsh Island. There is also the National Trust Museum, Barrages and Cockle Train for some insight into the life of the local Ngarrindjeri people before the arrival of European settlers.
You can also take a trip to visit the Aboriginal Canoe Tree or take a ride along the Encounter Bikeway back through to Victor Harbor.
OneAdventure's 12 Things To Do In Victor Harbor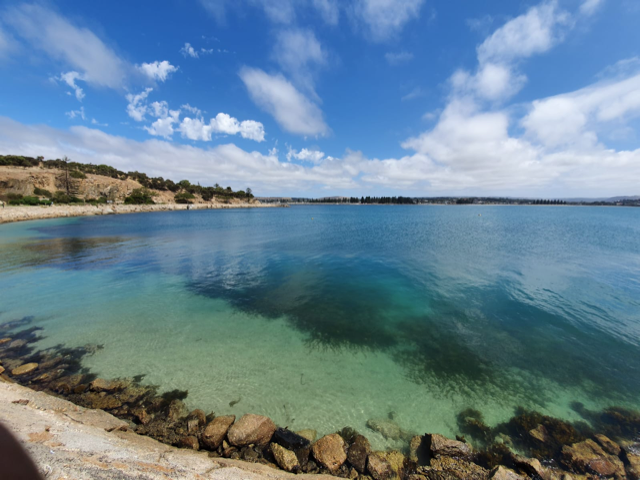 With so many options and adventures at your fingertips, it can be hard to decide where to start on a trip to Victor Harbor. Here's OneAdventure's top 12 things to do in Victor Harbor:
Take a ride on a horse-drawn tram
Walk the Kaiki walking trail
Visit the "sculpture by the sea" sculpture encounters
Dine at the Island Cafe on Granite Island
Take a 4×4 Buggy ride through the valley
Pet the alpacas
Check out locally produced alpaca fleece products
Dine at the Swagman Chargrill
Go whale watching
Camp at the Big4 beachfront
Visit the Urimbirra Wildlife Experience
Explore Historic Goolwa
The proximity to Kangaroo Island, the River Port of Goolwa and the Southern wine region makes this a brilliant location in which to base a holiday.
If you're looking to upgrade your caravan, camper, boat or 4WD, get a 30 second quick quote on finance with CreditOne – Australia's best rated finance broker.