In these times our 4WDs aren't getting the workout they ordinarily would. No weekend bush bashing or trips to the beach, just sitting at home idly, hoping not to rust. To keep your prized possession in tip-top shape we've got some handy 4WD maintenance tips for you.
1. Clean From the Inside Out
Constant jumping in and out of the vehicle on your normal weekend trips can track dust, dirt and a whole lot more into your vehicle. The extra time at home is an excellent opportunity to whip out the vacuum and give the interior of your 4WD a good once-over.
Any beach trips you may have taken, can also let salt inside your 4WD which can cause issues with your interiors. When cleaning the inside of your vehicle remember to pull up bits of carpet & trim to get the gunk that's hiding underneath. Remember to clean all your windows, windscreen, dash, gear-stick and any other hard surfaces.
2. Check Your Tyres
Less time on the road means more time to check everything is in perfect working order. This includes one of the most important parts of your 4WD, the tyres. Remember to regularly check your tyre pressure, even when not on the road.
It's also important to give your tyres a good once-over and keep an eye out for anything lodged in the tracks.
3. Get That Body Clean
We know it's not as much fun to have a sparkling-clean vehicle if you can't cruise around and show it off. But even when you 4WD is not being used it's good to ensure the exterior is "pre-trip" clean.
A high pressure wash will help remove any residual dirt or corrosive elements stuck to your paint. Being off the road means you can take your time with the wash to really make sure you hit every nook and cranny. This includes making sure your undercarriage gets a good clean along with the body.
For a proper 4WD maintenance wash ensure you clean:
Under the spare wheel
On top of fuel tanks
Inside chassis rails
Steering components
Shock absorbers
Brake calipers
And any other moving parts where dirt and salt may have previously been lodged.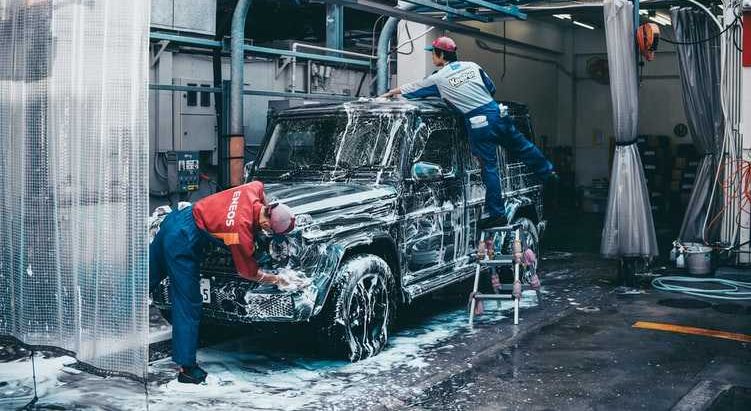 4. Wash Your Winch
Your 4WD's winch can cop a bashing that many of the other areas of your vehicle do not. Proper 4WD maintenance indicates that an improperly cleaned winch can lead to failure in your time of need. To avoid any issues once you finally get back out on the road, unwind your winch and clean it in it's entirety.
Doing this you can examine the winch as a whole and identify any areas that may be in disrepair. You're better to find and fix these issues now than for them to become a larger problem right when you need it most.
5. Remember Your Recovery Gear
Just like your winch, the last thing you want is for your recovery gear to fail when you need it most. Your gear is subject to the elements just like the rest of your vehicle. Exposed to heat, wind, salt, sand and water. Together these elements can be quite corrosive and lead to deficiencies in your gear.
While it's not in use, pull out each item of your recovery kit and clean them from top to tail. Take your time and identify any flaws in your recovery items so they may be fixed or replaced. This way the next time you head out you'll know your entire kit will be in full working order.
6. Protect Your Property
With your 4WD maintenance complete from the inside of your vehicle, to the exterior and all it's accessories, now is the time to ensure you protect against future issues. We all know that rust is a big issue when it comes to 4WD adventures. Now that your vehicle is clean you can take the time to implement some rust-proofing.
Considering spraying your vehicle with CRC/WD40 or Lanolin to add a layer of protection to your vehicle and help disperse moisture. You can also consider an electronic rust prevention system, helping to protect your vehicle year-round.
For more advice on how to prepare yourself for adventures during COVID-19 subscribe to OneAdventure today.
If you're looking to upgrade your caravan, camper, boat or 4WD, check out some of our featured dealers! Need finance? Why not get a speedy pre-approval with CreditOne – Australia's best rated finance broker.