Fantastic news this week for adventure fans looking to go camping in WA! Western Australia's Parks and Wildlife Service has opened up campgrounds within the state's national parks for overnight camping. A bold move by the state as Australia begins the slow road to recovery from COVID-19.
Lucky Aussies located in our western-most state, were allowed, as of May 1st to resume camping. To celebrate we've put together a list of some of the best camping spots in WA that are currently open to the public.
1. Dales Gorge Campground
The gorgeous Dales Gorge campground is located in the Karijini National Park. It boasts views of incredible red rock landscapes, waterfalls and freshwater pools, perfect for an afternoon swim!
Being quite remote, campfires are not allowed at this location but there is plenty of access to generator powered sites. There are also numerous bushwalks that surround the area for you to get out and stretch your legs on an adventure. The walks range from approximately 15 minutes up to 3 hours, so there's something for everyone. Even the most modest bushwalking enthusiasts.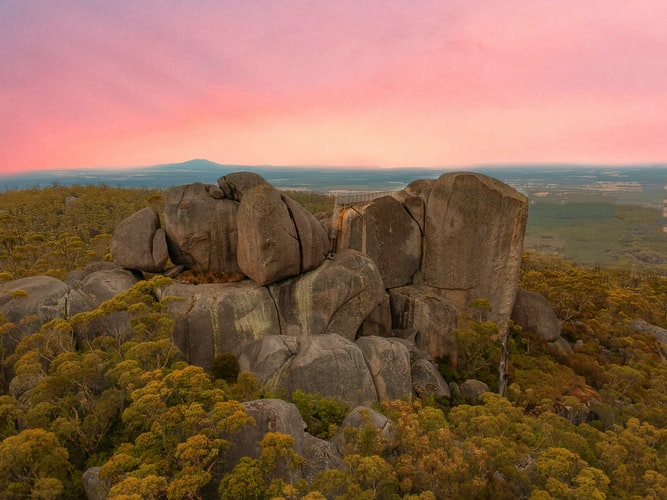 2. Honeymoon Pool
This picturesque camping location is true to it's name and is home to so many adventure activities for couples, individuals and families alike. To locals, this is one of the go-to locations for swimming and camping in WA.
Visitor numbers increase here throughout the school holidays, and with good reason. However, this location is just as beautiful and soothing in the cooler months and off-seasons. Hello winter camping!
Another benefit to visiting Honeymoon Pool in the cooler months is the allowance of campfires! Just remember to B.Y.O firewood. Though this is a smaller camping ground, there's still plenty of room for tents and small camper trailers.
Though a great place to visit in the cooler months when it's less busy, you'll still find plenty to do if you come during summer. The beautiful pools are ideal for swimming and kayaking. There's also plenty of trails to hike along and lookouts to stop at. For those of you with larger camper trailers or caravans, who still want to explore the area, the nearby Potters Gorge and Stockton Lake are a perfect location to visit and stay the night.
3. Le Grand Beach
This beautiful beachside camping ground presents campers with incredible views directly from the entry to your tent. The seaside location provides a great platform for all kinds of water based activities. Including fishing, snorkeling, canoeing and kayaking.
Le Grand Beach's proximity to the Cape Le Grand National Park presents plenty of options for camping in WA. The nearby Lucky Bay campground has options for campervans, camper trailers and caravans. The national park also has a variety of walking trails for outdoor adventure enthusiasts.
To keep updated on all the post COVID-19 adventure updates, subscribe to OneAdventure today!
If you're looking to upgrade your caravan, camper, boat or 4WD, check out some of our featured dealers! Need finance? Why not get a speedy pre-approval with CreditOne – Australia's best rated finance broker.