Pristine coastlines, dramatic deserts, verdant forests – with so much to see in Australia, it's no wonder 'The Big Lap' is on every adventurer's bucket list.
Here, we cover the basics to help you do your own victory lap of the great land of Oz!
1. Get Planning
While it might seem counterintuitive, the best way to enjoy a unique adventure, packed with spontaneity isn't to throw caution to the wind – it's to plan!
Careful organisation will maximise the rewards and minimise any challenges that crop up.
Experienced travellers are a great source of information, so read blogs for real-life accounts of others' Big Laps.
Involve everyone you're travelling with in the planning – it will save fights on the road and ensure everyone's needs are considered.
2. Factor in Family
Long trips can be daunting if you have kids or even pets.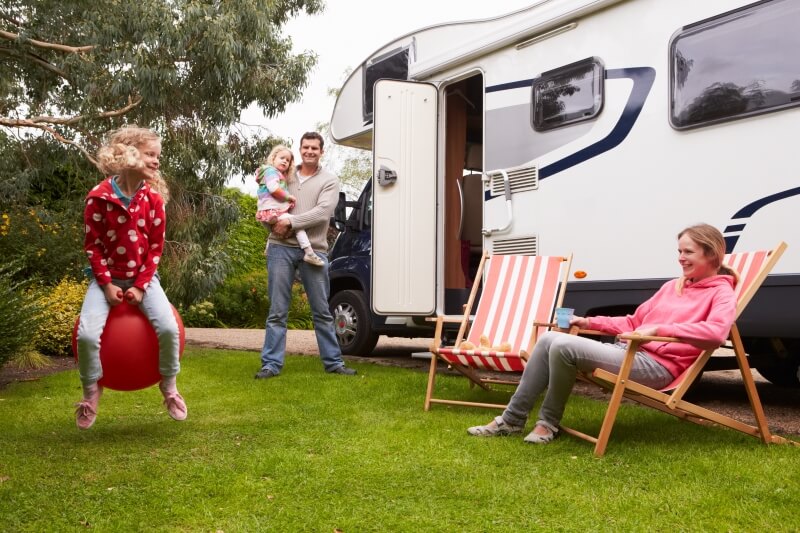 Chat to your kids' principal about leave exemptions, or how you can facilitate 'road schooling'.
Especially if your kids are young, keep schooling simple and fun, and seek opportunities to turn all of Australia into their classroom, which will ease the stress of pausing structured education.
As for fur kids, long-term boarding might be best, unless you account for them the whole way. Remember, they're not allowed in some parks, need provisions, and vets are hard to find in more remote areas.
3. Plan Your Route
Should you turn left or right out of your driveway?
This is the first thing to decide, as everything else about your plan will depend on the route. Everyone's lap is different, but a good rule of thumb is to go with the weather.
Aim to be south in summer and north in winter, which will depend on where you plan to depart and what time of year you start.
Interestingly, some seasoned road warriors advise that anticlockwise is the fuel-efficient choice, as tailwinds help you along – especially if you're towing your accommodation.
4. How long will it take?
This is a little like 'how long's a piece of string?' – It depends on your trip.
The whole circuit via Highway Number 1, for example, clocks up some 14,500 kilometres – excluding 'side quests' into our iconic inland!
You could do this in a month, but you'd miss most of the sights as they flash by in a blur.
Most who've finished the lap say 1-2 years is about right to fully enjoy everything Australia offers; others have had their fill after 6 months on the road.
5. Choose Your Ride
Because you can stick to main roads, a 4WD isn't strictly essential. People have done this trip with sedans, vans, even motorcycles.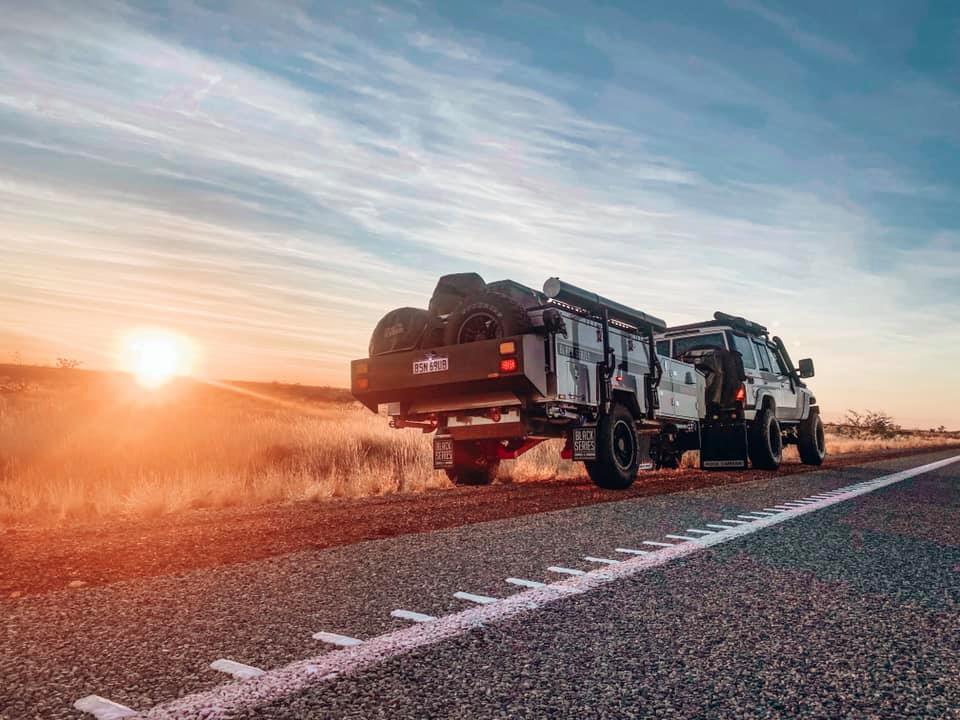 But, since Australia has many unsealed roads to places worth exploring, a 4WD is recommended.
It also depends on if / what you're towing. When choosing a campervan or motorhome consider where you can take it, how heavy it is, and what tyres and torque you need. Check out our guide to picking the best vehicle for towing a caravan.
Ultimately, your vehicle will shape your packing list and dictate your destinations, so consider where you're heading, how you'll sleep – and what you'll drive – early on.
6. Set Your Budget
While not the most fun aspect of preparation, managing your funds will (literally) pay off – once your budget is set, you can focus on enjoying the adventure.
To get started, divide up your food, fuel, shelter, and spending estimates.
There are lots of travel spreadsheets online that can help you calculate what you'll spend and how long your savings will last on the road. This way you can be realistic about how far and for how long you can comfortably – and safely – travel.
A good tip is to double what you think you will need for saving so you've got a buffer for emergencies, like breakdowns.
7. Safety First
Staying safe on any road trip starts before you leave.
If you've not been outback or off-road before, get some 4WD training. Learn the best way to recover if you get stranded or bogged.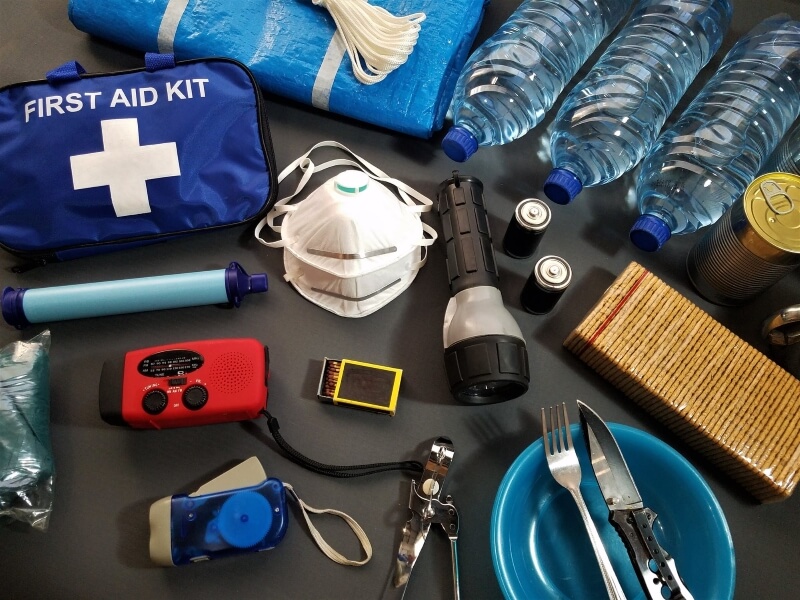 If you're planning to tow, make sure you practice manoeuvres like reversing with a caravan or trailer.
A basic rescue and repair kit with things like a fire extinguisher, spare tyre, jumper leads, gaffa tape, first aid kit and cable ties is also essential.
Don't forget a remote area first aid kit, either – one with a chart for identifying snakes and spiders is ideal.
8. Get Packing
Part of the fun of the Big Lap is getting off the beaten track, so invest in a reliable GPS that shows off-road tracks as well as main routes. A camping or maps app on your phone may also come in handy. Take a look at our list of 14 apps that might assist with your journey.
Because you're bound to experience spotty mobile coverage, a satellite phone is essential, too.
Checklist all the chargers and devices you need to keep in touch, but don't forget the fun stuff – hiking and snorkelling gear, binoculars, and board games!
Of course, never travel without more drinking water than you think you need.
9. Plan Your Overnight Stays
The simplest and cheapest option is to carry your accommodation, be that a caravan, camper or car-and-tent combo.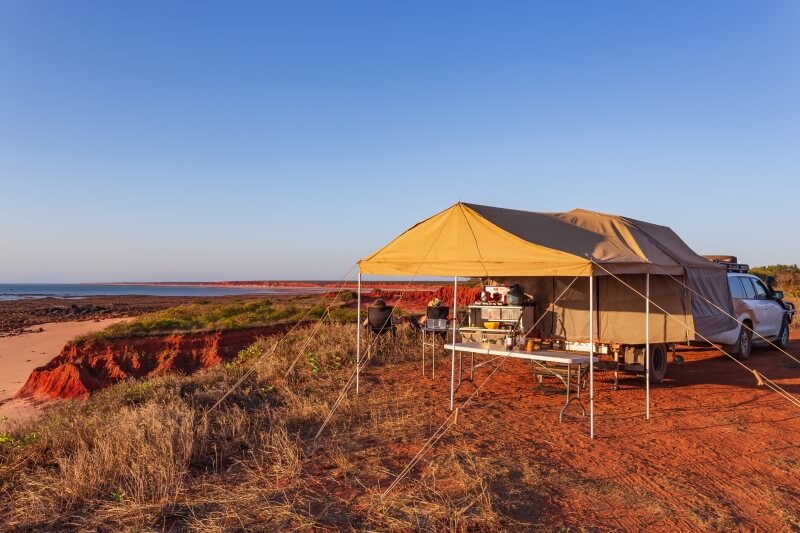 You can move from hostel to motel and more, of course – it's just costly and can limit your adventure a little.
While your thirst for freedom might see you wanting to 'stay wherever you land', it's wise to lock in some of the non-negotiable stops before you go.
After all, caravan parks, cabins and even free camps book up! Grab a camping app to make this easier. CamperX by HEMA Maps is one of our favourites.
10. Journal Your Journey
While not crucial, it's a great idea to document your adventure from the planning stage, right through to arriving home.
Blog it, video it, keep a photo diary – however you do it, capturing the highs, lows and lessons of The Big Lap will keep alive the magical memories you make along the way.
Practically, it can also help you plan other adventures, and, if you share your story, help your fellow nomads find their way!
Big Lap Trip Highlights
Beaches, snowfields, star-spangled skies – The Big Lap sights could keep you on the road for years to come, and it's hard to narrow down the best.
That said, there are some not-to-be-missed experiences to tick off as you circumnavigate the continent:
• Detour to the Dreamtime at Uluru, NT
• Snorkel the Great Barrier Reef, QLD
• Stargaze in The Wurrumbungles National Park, NSW
• Soak in the Peninsula Hot Springs, VIC
• Explore Kangaroo Island, SA
• Wade with whales at Ningaloo Reef, WA
And, of course, swap stories with fellow travellers over a campfire and try to spot some elusive Aussie animals, like platypus and cassowary!
---
No matter which route they take, all 'Big Lappers' agree: it's a journey that forever changes you.
Keep your mind as open as the road, and you might just discover something that's even bigger than our great southern land.
If you're looking to upgrade your caravan, camper, boat or 4WD, get a 30 second quick quote on finance with CreditOne – Australia's best rated finance broker.