It's no secret that buying a boat is a big decision to make. That's why you carefully need to think about what to ask before buying a boat. Asking yourself these questions makes it easier to choose the right craft for your needs.
To give you more clarity in your decision making, you may wish to create a checklist based on these questions. Doing so will help you buy your boat with confidence.
There's a lot to consider so here are 12 questions to ask before buying a boat…
1.  Where am I using it?
It's an obvious question but an important one at that. Different boats will need different qualities depending on where you are sailing. Larger and powerful boats belong in the sea and large open bodies. Meanwhile, smaller and slower boats are suited to lakes and rivers.
By knowing your intended environment, it will help you find a boat that has all the features you need for that purpose. It always eliminates a lot of options!
2.  Who am I sailing with?
Knowing how many people will be on board your craft will make a big difference in your overall purchase. After all, there is no point buying a large vessel just for yourself! Weigh up who might be sailing with you and pick an option that is suitably prepared for that number.
This also has a big bearing on safety too. Gauging the number of people in your party ensures that your boat will never be underprepared for any emergencies. Doing this means you can enjoy yourself no matter what's happening on the water.
3. New or used?
A classic debate for any vehicle choice but still a crucial decision. Newer boats will almost certainly be more expensive than older models. However, they may also be much better equipped to modern standards than their counterparts.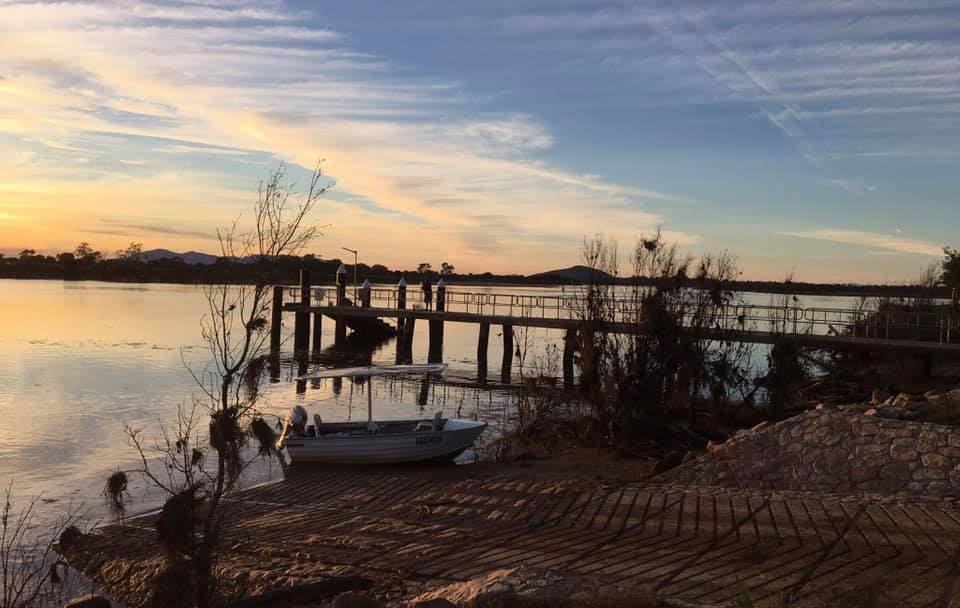 It's therefore a case of measuring up your budget with your needs. Do you splash out on a new boat and reap the rewards? Or take the budget-savvy approach on an older model? It's a crucial decision to make when weighing up the choices!
4. Can I afford this?
Let's make no mistake – boats aren't cheap to purchase! A worthwhile vessel can cost anywhere from 4-6 figures depending on the purpose and specs. Therefore, you need to ensure that you are serious about your purchase before committing to it.
It's not just the initial payment to think about either. You will also need to factor in the maintenance costs required to keep your boat seaworthy. And don't forget the costs to insure your boat, as well as any finance repayments.
Browse a huge collection of boats on the Trade A Boats website.
5. How much power do I need?
This is a question that is defined by the purpose of your trip. Fishing boats will have larger engines to cope with tougher conditions in comparison to a cruising boat. You need to weigh up whether the motors and engines will cope with your requirements.
It's not just the purpose to consider though. A bigger engine will be more expensive to run regularly. By working out the necessary power, you can decide what boat will be cheaper to run and maintain when you own it.
6. What are storage facilities like?
For any keen fishermen, you need to know what the storage aspects are like on deck. Does it have a big live well? How many rods and tackleboxes can I store? Don't forget to investigate if it has room for other people's gear too.
By weighing up these aspects, you can determine whether a boat is suitable for your needs when you go fishing no matter who is in your group.
7. Where will I keep it?
It may not be an obvious thought but knowing where to store your boat is an important decision. Not everyone has the space to keep it at home. Nor do they have the means to transport it on the road. So do you have enough money to rent a spot at the local marina or slipway?
Once you have answers to these questions, you can then think about what to do next. Whether it's clearing out the garage or finding a great berth. It makes a big difference in the long run.
8. Is it comfortable?
An overlooked question but an important one nevertheless. There is nothing worse than being uncomfortable on your boat. A luxury item should have a luxury feel. Therefore, look for boats that you feel comfortable in regardless of what others may say.
It's not just for enjoyment either. Having a comfortable ride can make handling choppy conditions that much more bearable as well as preventing any injuries. Taking those extra minutes to judge comfort will keep you safe and happy when out on the open water.
9. What is the service record like?
When buying a used boat, always ask to see the inspection and maintenance logs. This gives you an open window into the history of the boat. Should the owners have a full service history and detailed logs, there's nothing to worry about. If there are any gaps or questionable reports, investigate further.
Not only does this affect the possible price but its overall worthiness on the water too. Bring a second person along to look at it too. A different set of eyes can make a difference if to see whether a used boat is worth investigating further or not.
10. Do I need all the extra features?
Dealerships will no doubt be keen to advertise extra features. After all, it is their job! It doesn't mean you have to take them though. Only pick and choose what you think will be used regularly.
Want some extra storage space? Great, but only if you are fishing with several people. Do you want the fine upholstered seats or cabin? Only if you are cruising on calm waters. Weigh up all of these decisions before finalising your choices. This will help keep the price and stress down in the long term.
11. Should I give it a test ride?
Ultimately, you will only ever get a feel for a boat by giving it a go for yourself. It can be difficult to organize so only really pick a couple of models to test. And pick a realistic location for it too. It will give you the best indication of what the boat will feel like for whatever you want it for.
Once you have completed the test drive, it will give you a much clearer indication of how the boat acts and whether it is suited for your needs. It really is the final step before purchasing.
12. Is this the right boat for me?
Having weighed up everything and even physically driven it, you have to ask one last time – is this for me? There is nothing worse than buying a boat and not using it. Make sure it is comfortable, fit for purpose, safe to use, and easy to maintain.
By running all these thoughts over in your head again, you will know if you are happy to make the purchase or not. If so, then it's bon voyage and happy sailing!
Related Reading
Guide to Getting A Boating License in Australia
How to Live On A Boat in Australia
If you're looking to upgrade your caravan, camper, boat or 4WD, get a 30 second quick quote on finance with CreditOne – Australia's best rated finance broker.